Meet the Women of the 2017 Maxim Hot 100
You're welcome.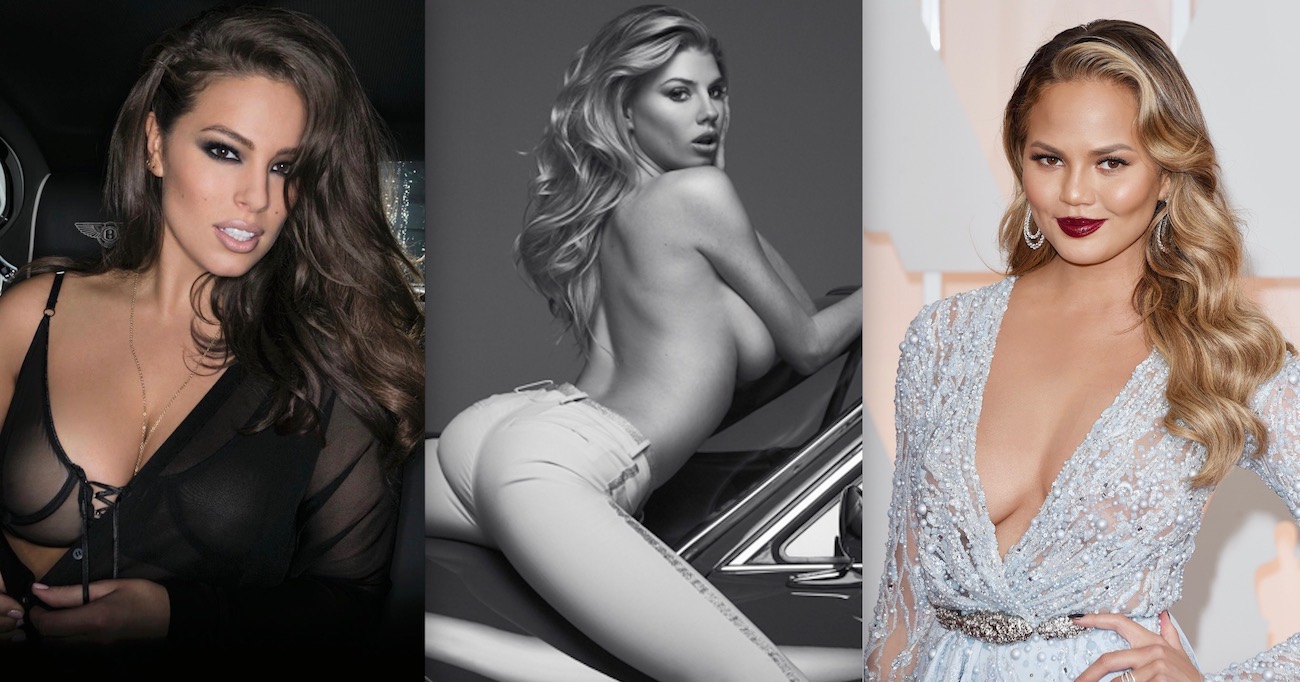 For Maxim's 2017 Hot 100, we looked for beautiful and bold
women who use their platforms—whether Instagram or
celebrity megaphone—to define and express themselves. They
are actresses, athletes, musicians, and models, yes, but also
brand builders, entrepreneurs, and voices of a generation.

You've already met Hot 100 cover girl Hailey Baldwin—now say hello to the rest of the list:
THE SISTER ACTS
Kendall Jenner (@kendalljenner)
The Keeping Up With the Kardashians superstar has managed to avoid many
of the paparazzi-baiting antics that
have plagued her sisters, which is
why we love all 5'10" of her even
more.
https://www.instagram.com/p/BJdNwBgD4Ak
Kylie Jenner (@kyliejenner)
Big sister Kim may have six million
more followers on Instagram, but
Kylie is the Kardashian of the moment. 
https://www.instagram.com/p/BQt8DEXheM0
Bella Hadid (@bellahadid)
She may have only 12.4 million Instagram
followers compared to her
sister's 33.5 million, but the younger
Hadid is nonetheless a covetable
catwalk queen: She was awarded
Model of the Year by industry heavyweights
in 2016.
https://www.instagram.com/p/BQGmYiwA_c1
Gigi Hadid (@gigihadid)
With designing and photography
stints at Tommy Hilfiger and Versus
Versace, respectively, Gigi isn't
settling for being merely the most
sought-after model in the world.
https://www.instagram.com/p/BSLxx_6AuKB
THE BAYWATCH BABES
Alexandra Daddario (@alexandradaddario)
After gaining attention for her captivating turn in
the first (and best, for that matter) season of True
Detective, Daddario stars as the brainy
and beautiful Summer Quinn on Baywatch.
https://www.instagram.com/p/BS1JpdHh9Xr
Kelly Rohrbach (@kellyrohrbach)
Can anyone really live up to the epic
babeness of Pamela Anderson as
C.J. Parker? The luscious blonde
hair…the don't-make-sense curves…
the red bathing suit, oh my! Well,
the Connecticut-turned-Cali girl
Kelly Rohrbach accomplished
the unthinkable in the movie of the
summer: She made us (almost) forget
about her predecessor.
https://www.instagram.com/p/BPs3R-1Dhhi
Priyanka Chopra (@priyankachopra)
The former Miss World was
already a huge star in her
native India before she set
her sights on the States.
Now, with television series
Quantico and the Baywatch
movie behind her, she's out
to conquer the world.
Ilfenesh Hadera (@ilfenator)
Jumping from Spike Lee's She's Gotta Have It Netflix reboot to Baywatch proves this actress
with model-worthy good looks has range. "This is a really good time in my
career," Hadera reveals. "Work is consistent, but more than that I'm busy
with projects that are all really different from one another." As for the blockbuster
of the summer, she exclaims, "It's my biggest break!"
https://www.instagram.com/p/BUVFAewg_FG
Charlotte McKinney (@charlottemckinney)
Known for her envy-inducing bikini body, mode l
and actress McKinney was practically made to be
cast in Baywatch. But the 23-year-old was thrilled
to show off her natural wit to audiences. "I'm
excited for people to see me in a different light," she explains.
https://www.instagram.com/p/_X7CWcq1dI
THE WILD ONES
Thandie Newton (@thandieandkay)
Her character on Westworld, the robotic
madam Maeve Millay, is possibly the
hottest thing on television. Not only is she
smart as hell, but Newton's enviable assets
are on full display.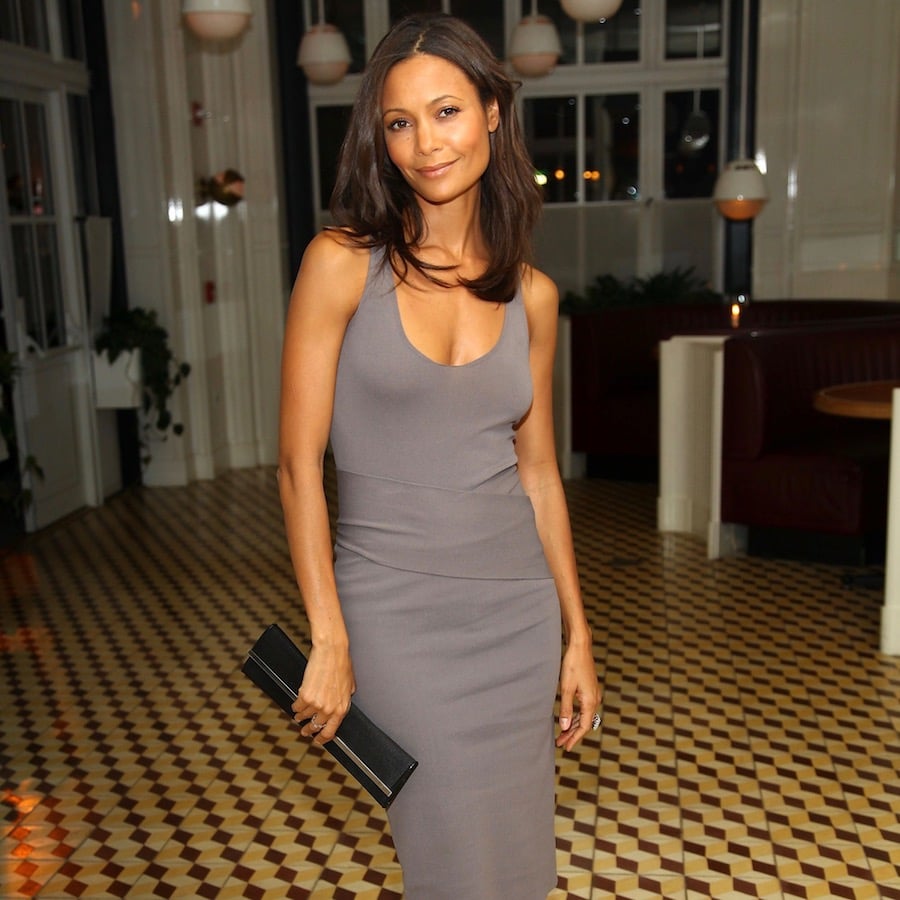 Evan Rachel Wood (@evanrachelwood)
Like Thandie's Maeve, Wood's Dolores is a
total badass, not unlike the actress herself,
who wears sexy suits on the red carpet and
is one half of the alternative electro-pop
band Rebel and a Basketcase.
Cara Delevingne (@caradelevingne)
Quirky and cool, not to mention gorgeous,
this "It Brit" has successfully transitioned
from the runway to Hollywood, starring
in Luc Besson's sci-fi adventure film
Valerian and the City of a Thousand Planets.
https://www.instagram.com/p/BSjw_fjD_Cy
Chrissy Teigen (@chrissyteigen)
Hotter and more outspoken than ever,
Teigen is a full-on ballbuster, going after
trolls and Trump on social media.
https://www.instagram.com/p/5xykfxpjVI
THE GOOD SPORTS
Danielle "Summer Rae" Moinet (@daniellemoinet)
The blonde WWE bombshell is as tough as she is sexy, which is she just how she likes it. As she
explains, "Hot has no boundaries. It no longer has to fit in a box. Hot is confidence, it's strength, it's
athletic, it's smart, it's curvy or slim, and nothing is hotter than a woman loving herself."
https://www.instagram.com/p/BUTRkjxjUkS
Anna Gasser (@annagassersnow)
A world-class snowboarder,
the 25-year-old Austrian has
collected gold medals at
the Winter X Games and
FIS World Championships.
Sponsored by Red Bull, the
Big Air competitor will be a
threat for gold at next winter's
Olympic Games.
https://www.instagram.com/p/BFmJt7mQ7Rd
Hilary Knight (@hilaryknight)
Knight is a leader of the U.S. Women's National Hockey Team, not to mention
one of the top female players in the world. Fresh off a high-profile, successful
team salary renegotiation with USA Hockey, the 27-year-old University of
Wisconsin grad is busy readying for next winter's Olympics, where the Americans
are expected to compete for gold. "It's simple," Knight explains. "Gold or
bust. We are all in."
https://www.instagram.com/p/BJjPx16jXuW
Paige VanZant (@paigevanzantufc)
A fighter in UFC's strawweight
division, VanZant brings
a blue-collar attitude to her fighting.
As a kid, she attended a school
where students carried knives and
guns, so she picked up MMA to
protect herself. Now it's her opponents
who need protection.
https://www.instagram.com/p/BT-fiRtlR6x
Lindsey Vonn (@lindseyvonn)
While her off-the-snow life has
helped make her a household
name, Vonn more than takes
care of business on the snow.
Fighting back from a recent
injury, she has her sights set on
PyeongChang 2018.
https://www.instagram.com/p/BSjsW2ghSR3
Alex Morgan (@alexmorgan13)
The 27-year-old Californian
is already an Olympic gold medalist
and World Cup winner. The
highest-paid women's soccer player,
Morgan has held endorsements
with companies like Nike and
GNC.
https://www.instagram.com/p/BCv9_i6lW05
THE HEAD TURNERS
Nibar Madar (@nibarmadar)
After attending an open casting call, this
Israeli newcomer and former professional
ballet dancer was signed on the spot.
https://www.instagram.com/p/BURmROSgnE8
Hailey Clauson (@haileyclauson)
With long blonde hair, ample assets, and
longer-than-long legs, Clauson is a real-life
Barbie doll.
https://www.instagram.com/p/BT5P-G1Djjo
Devon Windsor (@devwindsor)
Discovered at 14, the St. Louis native made
her debut with Prada in 2013.
https://www.instagram.com/p/BQvLeSoBXrV
Jasmine Sanders (@golden_barbie)
Though tight with the Kardashian clan,
25-year-old Sanders is making a name all
on her own. She's walked for Miu Miu and
modeled for Vogue.
https://www.instagram.com/p/BSZMOpcgvDo
Jessica Strother (@jessicaannstrother)
This Kate Spade and Victoria's Secret model
looks like she walked straight out of The Blue
Lagoon with messy, beachy curls and sunkissed
skin.
https://www.instagram.com/p/BUSdqtrBM4U
Robin Holzken (@robinmarjolein)
Hailing from Holland, this 20-year-old jawdropper
is a walking endorsement for Pilates.
https://www.instagram.com/p/BSHNIB1AIVR
Emanuela de Paula (@emanueladepaula)
A jet-setter by trade—she's been a face for L'Oréal and a model for
Victoria's Secret—28-year-old de Paula has her own travel and beauty
website, manubymanu.com.
https://www.instagram.com/p/BUCMG0ElXJB
Emily Sears (@emilysears)
The Australian model (who appeared on the cover of Maxim Australia earlier
this year doesn't take her insane curves too seriously—though we certainly do.
Exhibit A? Instagram pics of her sporting nothing but a self-made pizza bikini.
https://www.instagram.com/p/BSzePhlBwU6
Kara Del Toro (@karajewelll)
Though the Texas model is often compared to Sofía Vergara, Del Toro is
making a name for herself by working with iconic brands like Guess. And
while fashion is indeed serious work, she admits she doesn't take it all too
seriously. Her words to live by: "Be able to make fun of yourself," she says. "When
you are confident, healthy, and happy, that's when you will be the hottest."
https://www.instagram.com/p/BT_5DDLFDMI
Josephine Skriver (@josephineskriver)
A regular model for Victoria's Secret
and Balmain, Skriver is one of fashion's
most famous faces.
https://www.instagram.com/p/BUAaWZTDIZ_
THE SIRENS
Lana Zakocela (@lanazakocela)
This Maxim cover girl arrived in England
from Latvia at 16, and has been turning heads
ever since.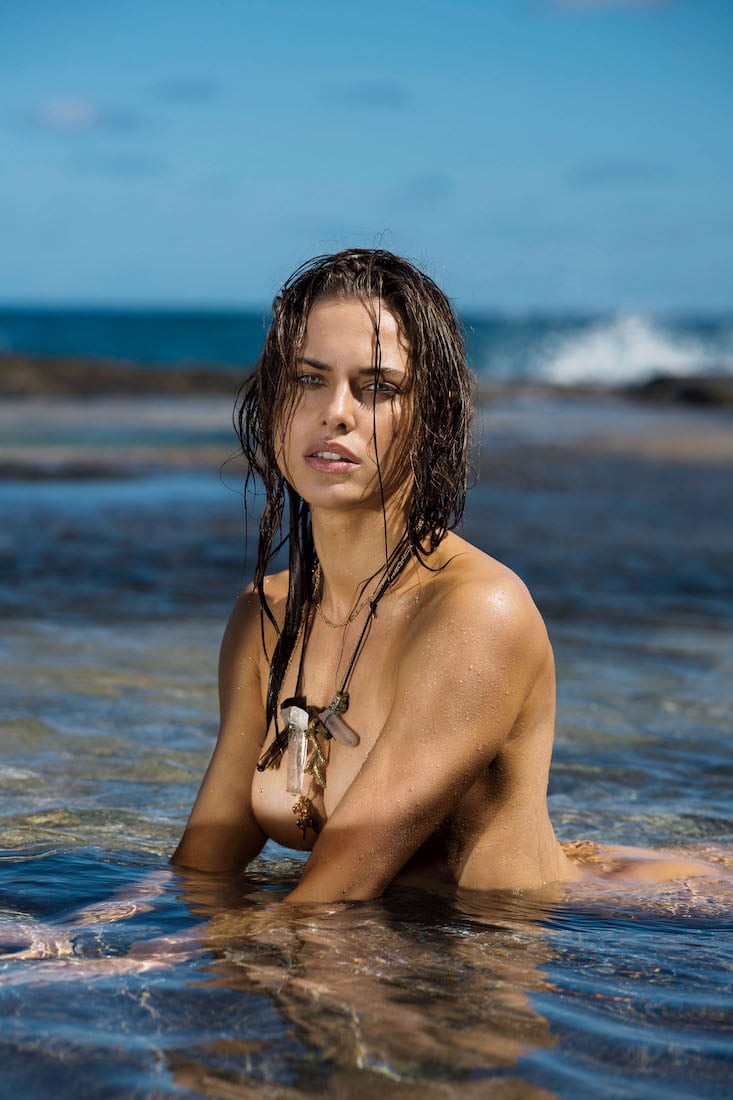 Bo Krsmanovic (@bokicaboba)
This former Guess girl with a body that could
kill is a thrill seeker at heart. Her passion?
Motorcycles.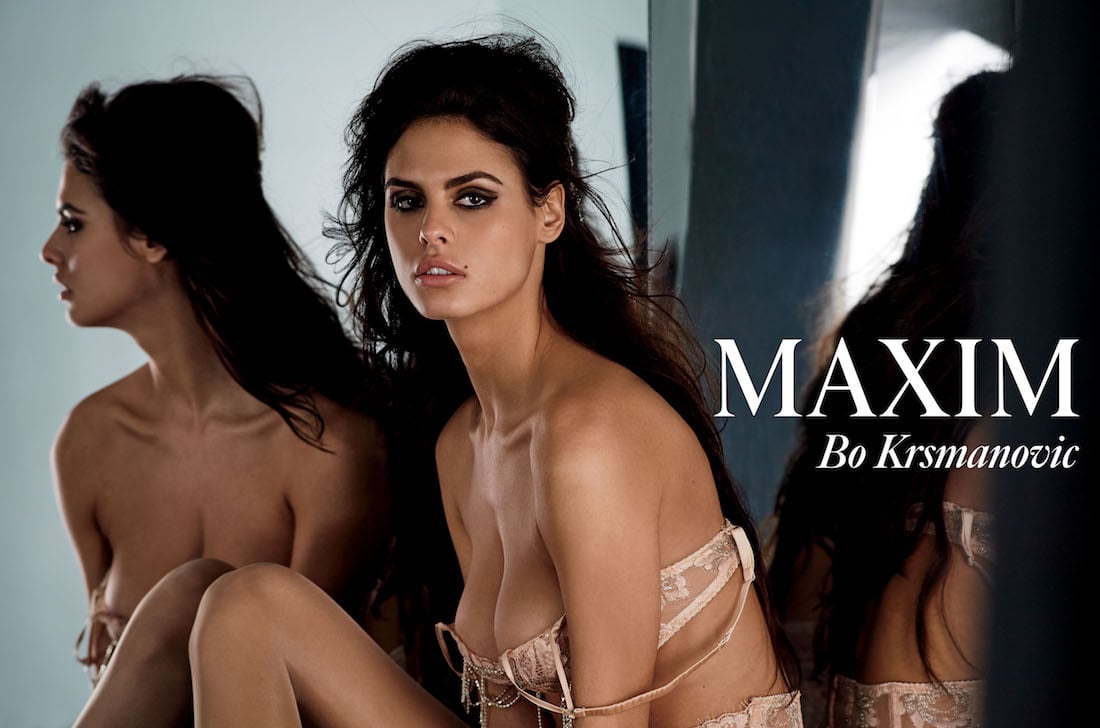 Lily Aldridge (@lilyaldridge)
The face of international designer Carolina
Herrera and jewelry house Bulgari is also
the wife of Kings of Leon lead singer
Caleb Followill.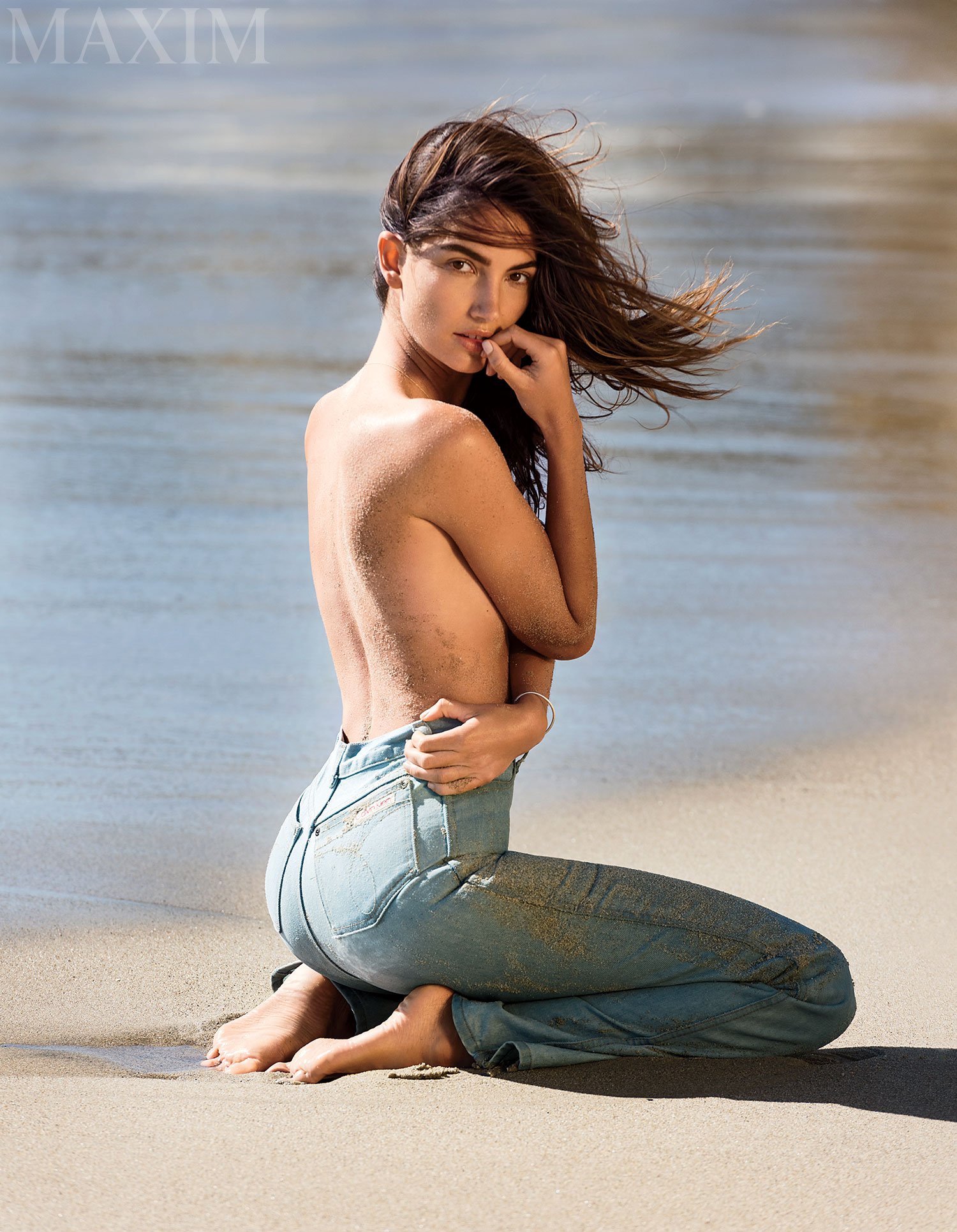 Jasmine Tookes (@jastookes)
Only the third African-American model to
wear the blinged-out Victoria's Secret Fantasy
Bra (after Tyra Banks and Selita Ebanks),
Tookes was always intrigued by modeling—
her mom was a celebrity stylist and she grew
up around fashion shoots.
Alexis Ren (@alexisren)
This 20-year-old model and Instagram star is
like your cute next-door neighbor, but with a
body you just can't forget.
https://www.instagram.com/p/BThKEfuDnjS
Barbara Palvin (@realbarbarapalvin)
The Hungarian enchantress and former
Maxim cover girl reminds us of a young Brooke
Shields, but even sexier, if that's possible.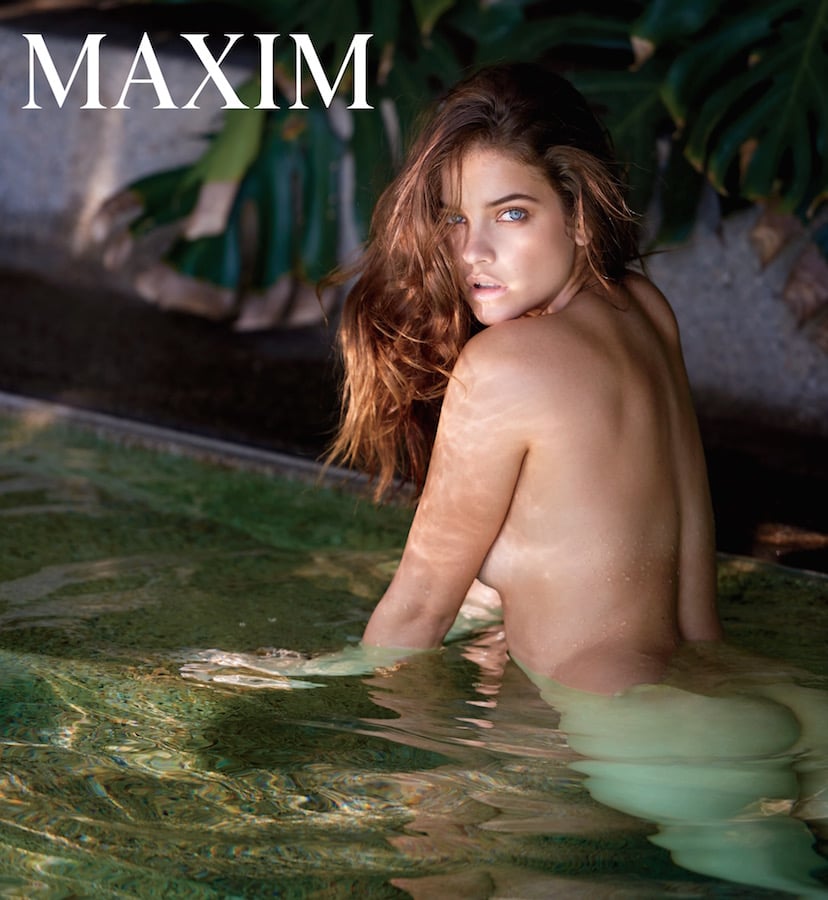 Aline Weber (@alineweber_real)
This high-fashion bombshell, who has
worked for Calvin Klein and Balenciaga,
considers fellow Brazilian Gisele Bündchen
her girl crush.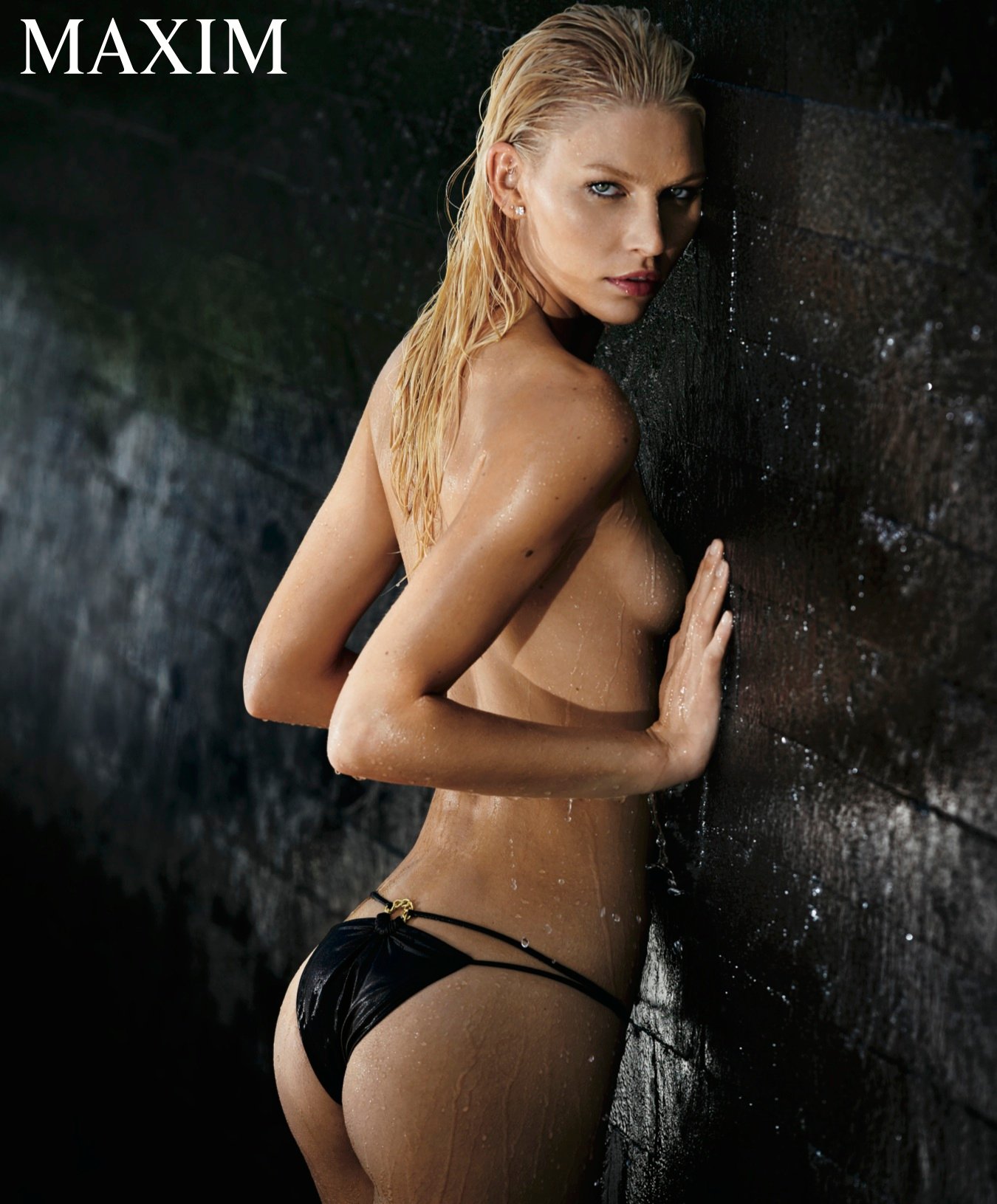 Anne Vyalitsyna (@annev)
Known for her 10-year-run in the Sports
Illustrated Swimsuit Issue, the Russian stunner
now splits her time between New York
and San Francisco with her tech exec fiancé.
(She was previously linked to Maroon 5's
Adam Levine.)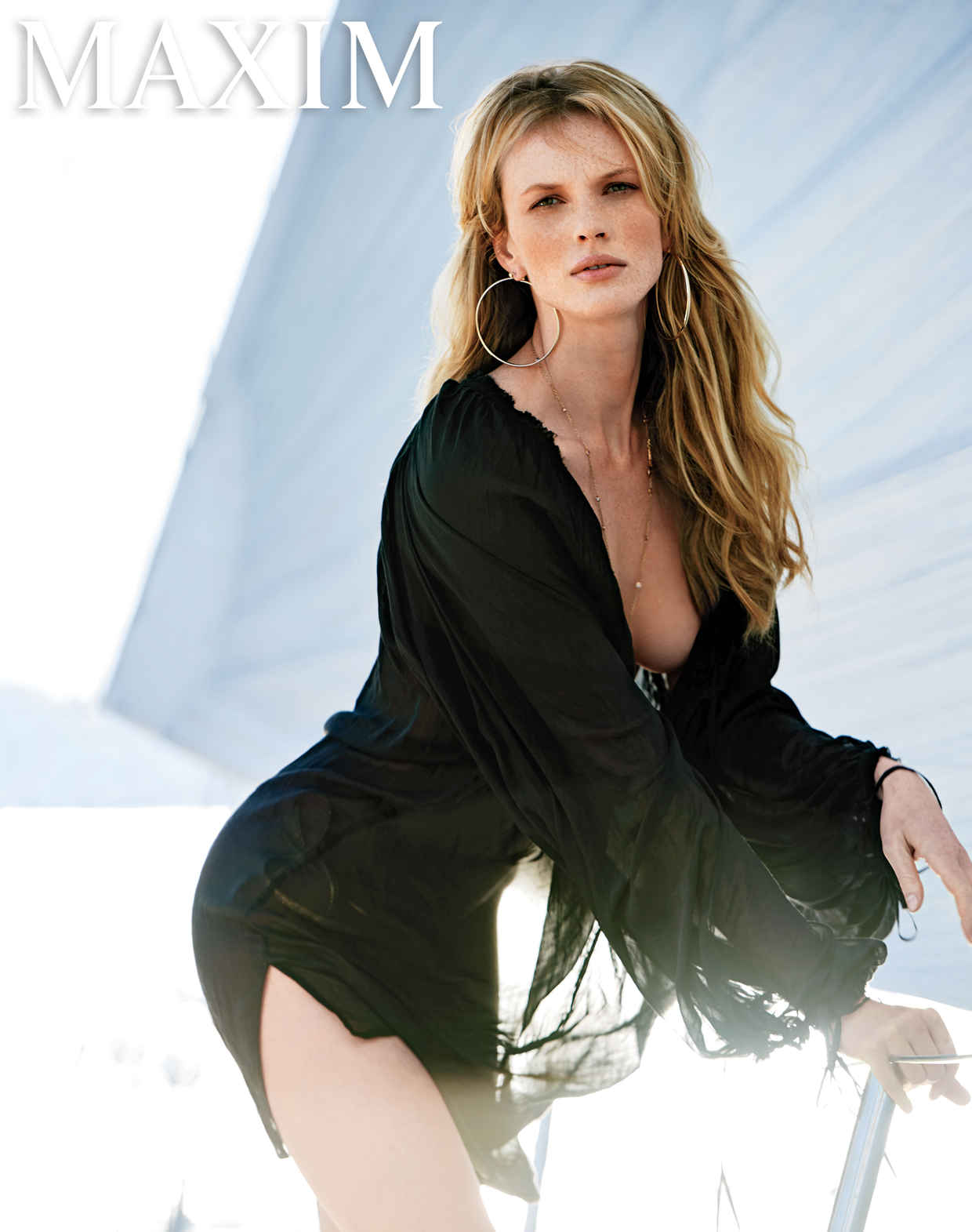 THE SWEETHEARTS
Sara Sampaio (@sarasampaio)
One glance at this Portuguese looker (she grew
up in the coastal town of Porto), and you can't
help but smile—her adorable laugh helps.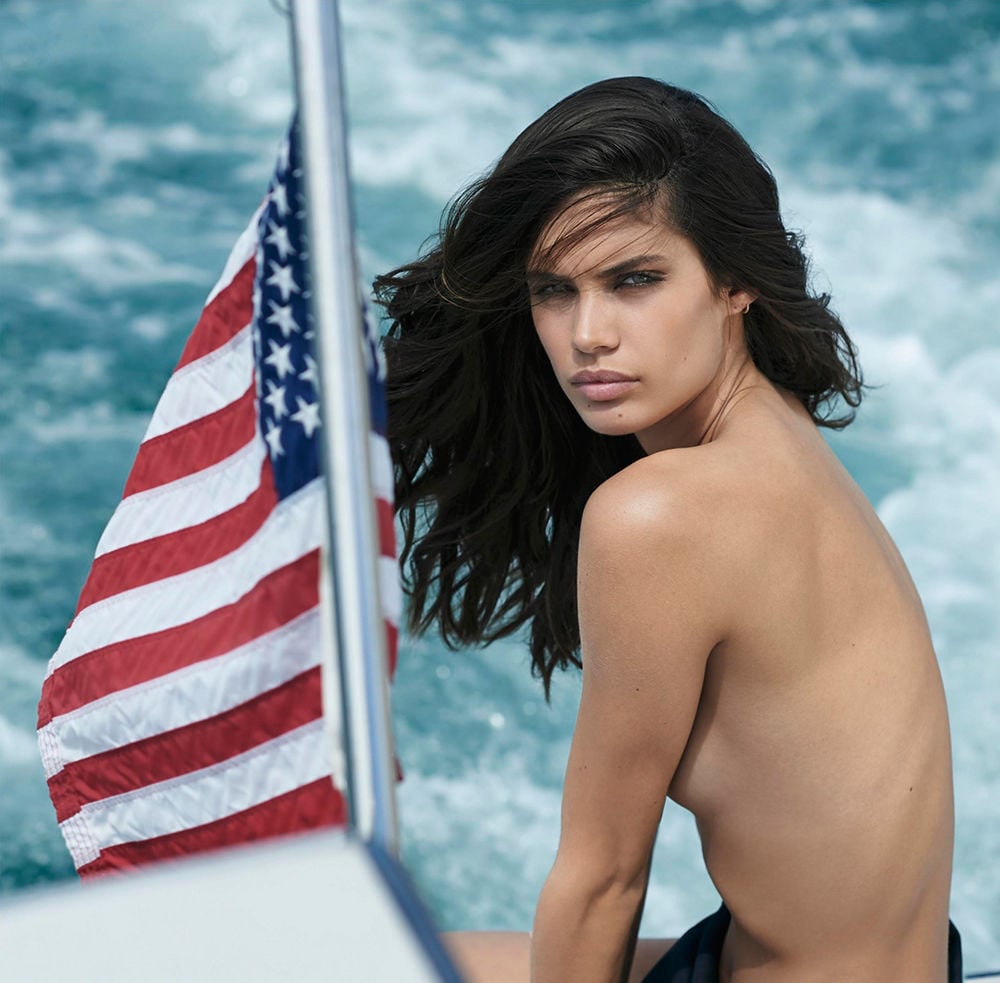 Elsa Hosk (@hoskelsa)
Swedish, Scorpio, seductive—need we say more?
Hannah Ferguson (@hannahfergusonofficial)
An all-American beauty from San Angelo, Texas,
Ferguson spends her downtime baking and fishing.
https://www.instagram.com/p/BQjDnlYgpOA
Alison Brie (@officialalibrie)
The Community and Mad Men actress
leads Netflix's upcoming Glow, which
fictionalizes the 1986 syndicated
show Gorgeous Ladies of Wrestling.
Come for the laughs, stay for the
fluorescent bodysuits.
Taylor Hill (@taylor_hill)
At only 21, Hill exudes youthful playfulness for
brands like Lancôme and Victoria's Secret.
https://www.instagram.com/p/BQTEeFbgBjd
Gugu Mbatha-Raw (@gmbatharaw)
For this ever-charming 34-year-old, hot means "that
I probably have too many clothes on… or the perfect
cup of tea," she jokes. The Beauty and the Beast
actress will be everywhere in the next year, with films
like Irreplaceable You and A Wrinkle in Time, both of
which are directed by women—something this British
actress is incredibly proud of.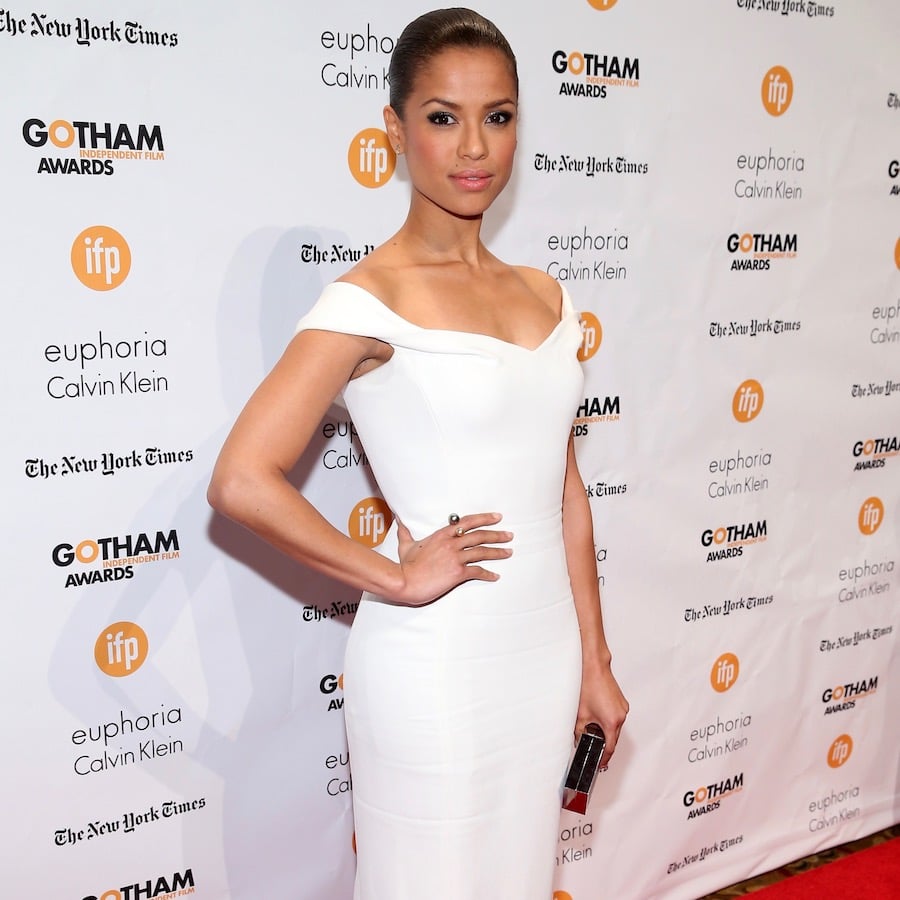 THE ALL STARS
Alicia Vikander
The best supporting actress Oscar
winner for The Danish Girl, Vikander
has four films coming out later this year,
and in 2018 she takes over for Angelina
Jolie in Tomb Raider.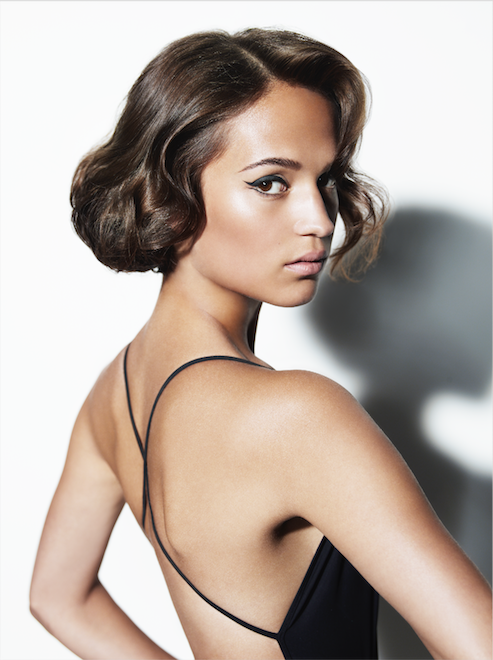 Adriana Lima (@adrianalima)
Look out for the longest-running Victoria's
Secret model (she's been working
with the brand for 17 years) in the all female
cast of Ocean's 8, out in 2018.
https://www.instagram.com/p/BK74djtAfnO
Emma Watson (@emmawatson)
She dazzled as Belle in Disney's Beauty
and the Beast, and like her on-screen
counterpart, Watson is known for
her smarts. She's a United Nations
goodwill ambassador and will star
opposite Tom Hanks in the tech thriller
The Circle.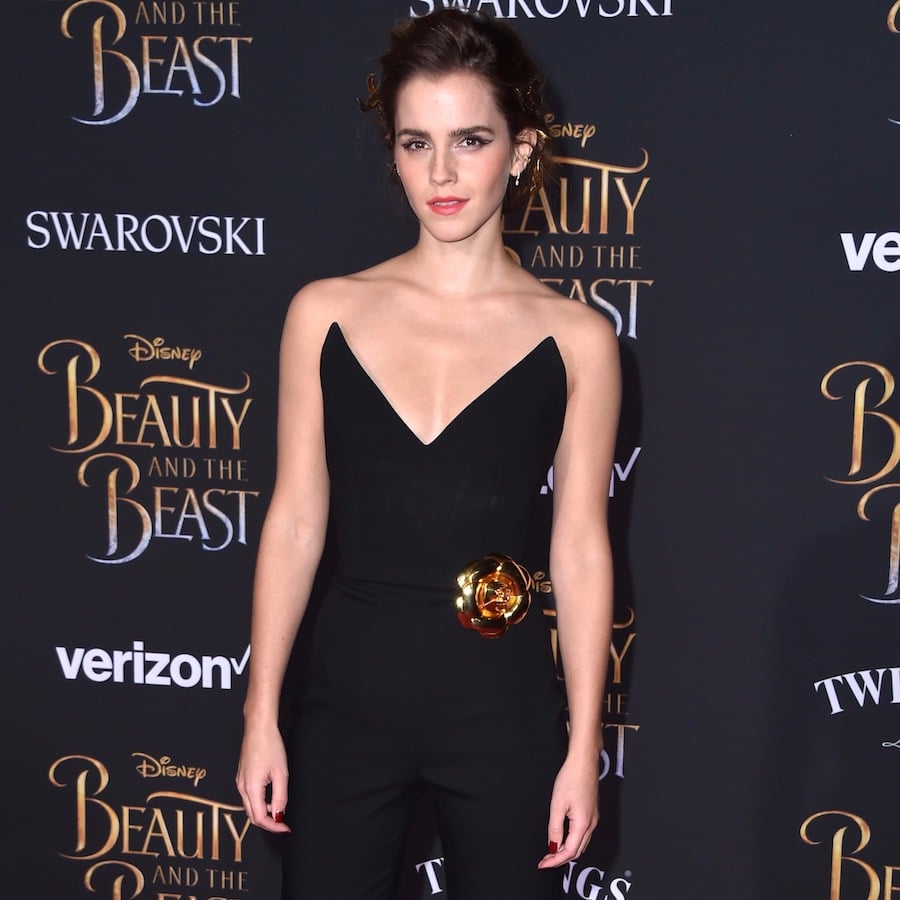 Alessandra Ambrosio (@alessandraambrosio)
The veteran Victoria's Secret model
and Maxim contributor continues to be
the best-looking woman in and out of
jeans—her husband Jamie Mazur is the
founder of cult denim line Re/Done.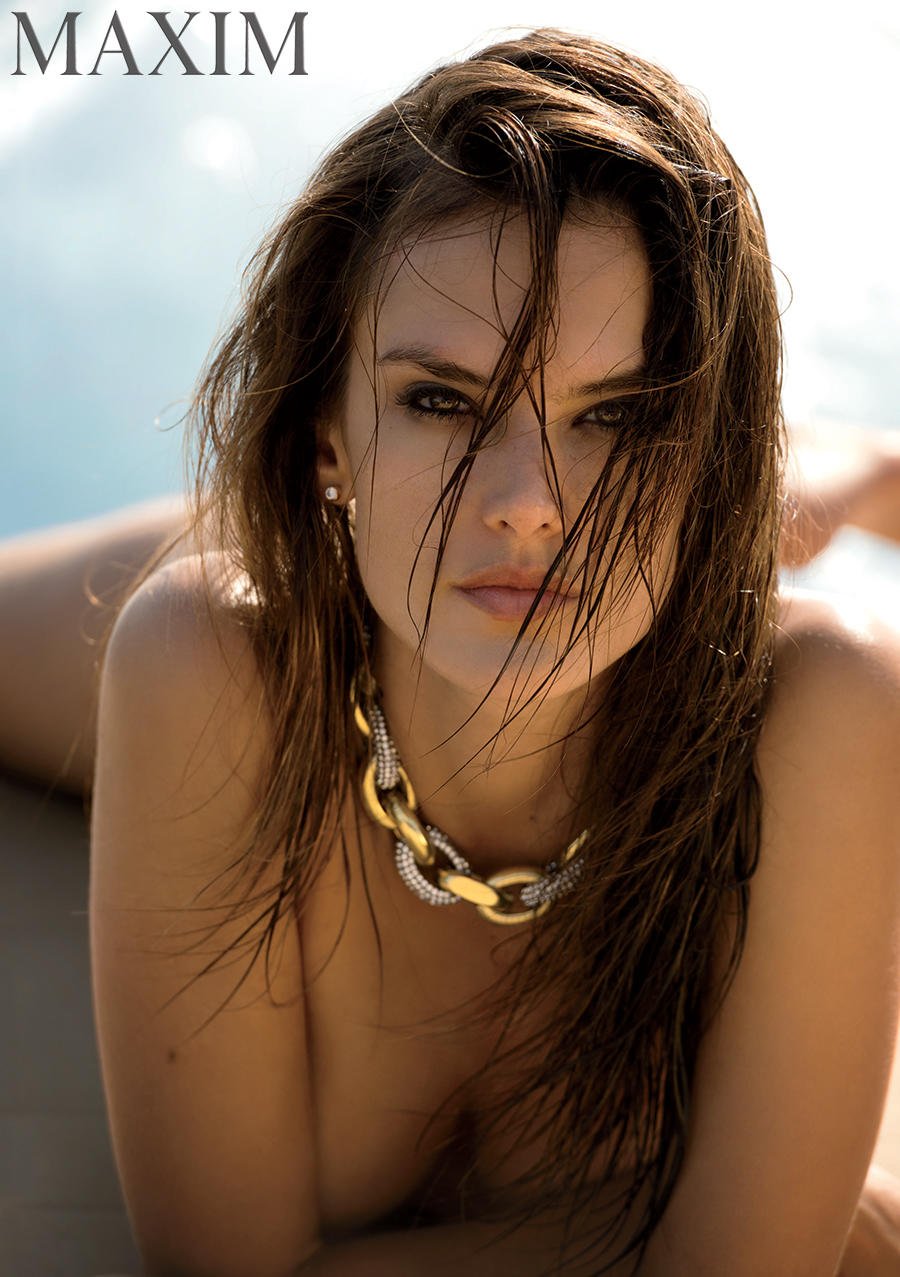 Dakota Johnson (@dakotajohnson)
The young Fifty Shades star with the
knowing smile will appear in the series' third installment next February.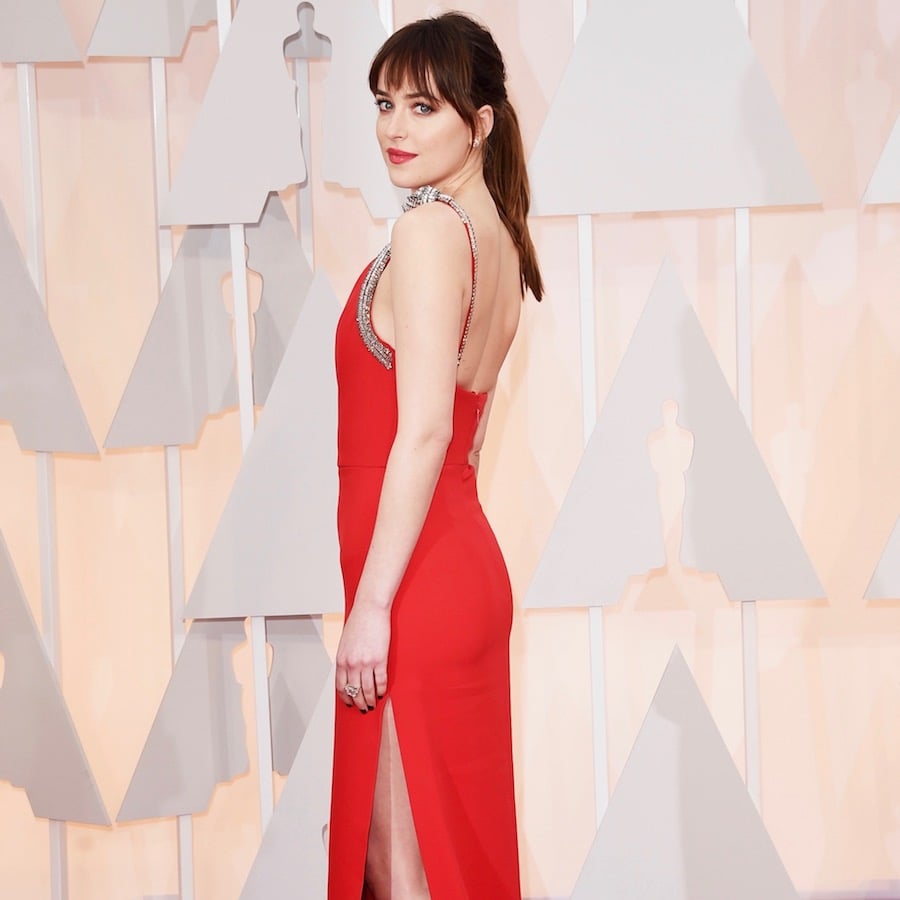 Emma Stone
Fresh off her Oscar win for La La
Land, the angel-faced Stone laces up
her sneakers to play tennis champ Billie
Jean King, opposite Steve Carell, in the
forthcoming Battle of the Sexes.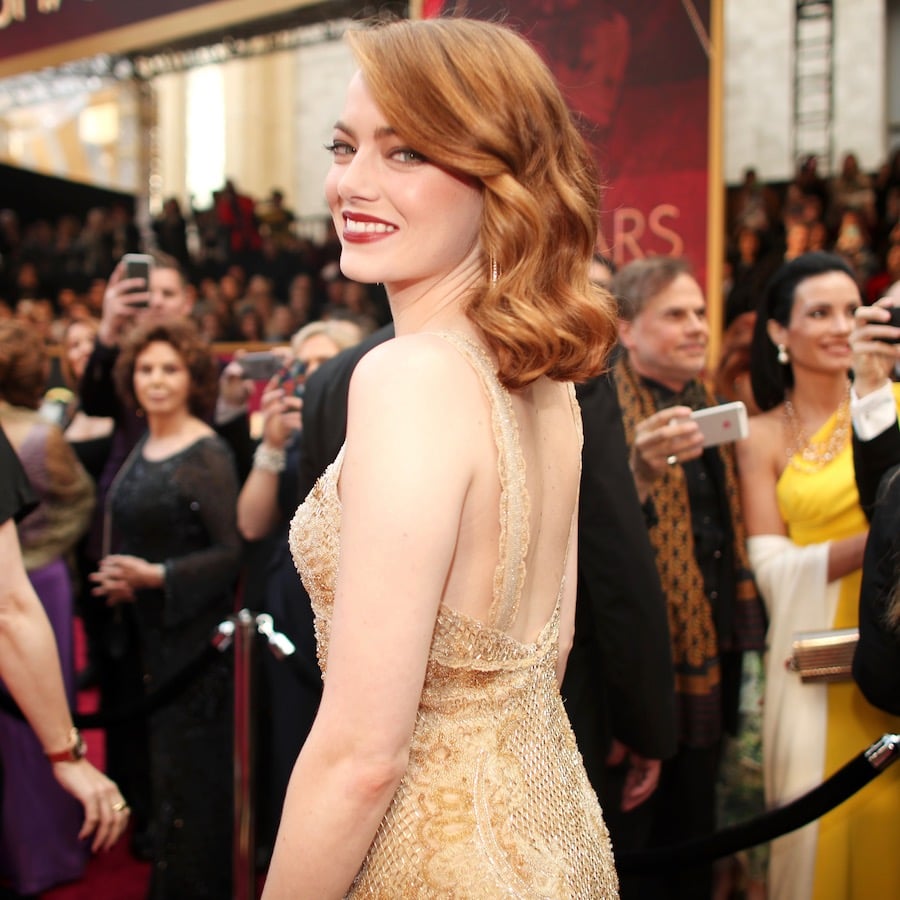 Tessa Thompson (@tessamaethompson)
The Dear White People and Creed actress is set to bring the
superhero Valkyrie to the screen in Thor: Ragnarok. Smart, cool,
and fierce—she's perfect for the part.
https://www.instagram.com/p/BTJ8wvHFFKL
Zoë Kravitz (@zoeisabellakravitz)
You know her parents—Lenny Kravitz and Lisa Bonet—are cool, but
the younger Kravitz might be even cooler. She's beyond good-looking, has
modeled for Alexander Wang, and is the lead singer of her own band,
Lolawolf. She's also killing it as an actress (hello, Big Little Lies). Up next for
the 28-year-old is the Weekend at Bernie's–esque comedy Rough Night, alongside
Scarlett Johansson, Kate McKinnon, and Ilana Glazer.
Isabeli Fontana (@isabelifontana)
Hailing from Brazil and known for her work with L'Oréal Paris,
Fontana breaks hearts with that blue-eyed gaze.
Doutzen Kroes (@doutzen)
Much more than a pretty face, Kroes has
a philanthropic side. After a trip to Kenya, she
launched the #KnotOnMyPlanet campaign
in partnership with the Elephant Crisis Fund
to support the endangered animal.
https://www.instagram.com/p/BPmi9TghKbK
Candice Swanepoel (@angelcandices)
This Victoria's Secret beauty, who hails from South Africa, sure is comfortable in her own skin.
Her Instagram frequently shows off playful-meets-naughty topless pics.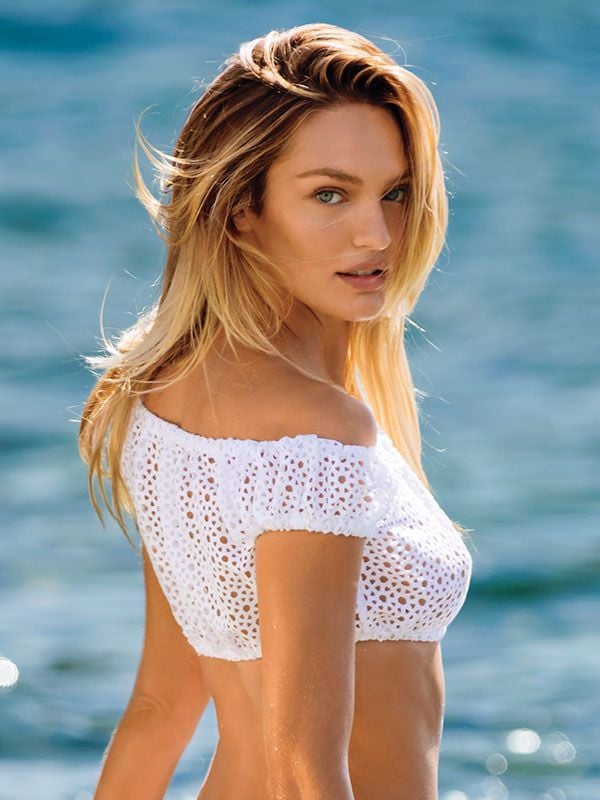 Irina Shayk (@irinashayk)
The new mom, who just gave birth to a baby girl with leading man Bradley Cooper,
wasted no time getting back in her hot model shape. (Yes, we're all jealous.) Weeks after
she delivered, she flaunted her enviable assets in a sultry, barely there bikini pic.
https://www.instagram.com/p/BQPD91chXHB
Margot Robbie (@margotrobbie)
The Wolf of Wall Street and Suicide Squad star is one of
the world's most coveted actresses right now. Look out
for her sinister turn as Tonya Harding in the biopic
I, Tonya.
https://www.instagram.com/p/BFXPX_VBF82
Joan Smalls (@joansmalls)
The Puerto Rican stunner is best known for her
work with Riccardo Tisci, Balmain, and Estée
Lauder.
https://www.instagram.com/p/BUIGvNuj1lM
THE NEW GAURD
Daisy Ridley
After breaking out in Star Wars: The Force
Awakens in 2015, Ridley has a bevy of films
hitting screens this year, including Murder on
the Orient Express, before December's much
anticipated The Last Jedi.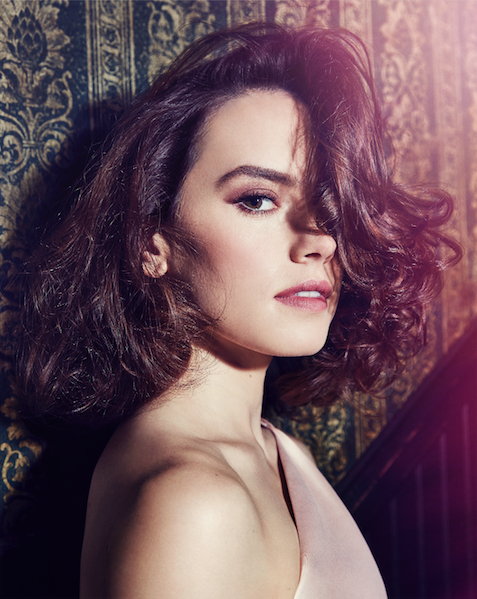 Becky G (@iambeckyg)
Becky G gets it done. After posting videos of
herself singing on YouTube, the 20-year-old
Californian caught the attention of megaproducer
Dr. Luke, who signed her to Kemosabe
Records. Then she landed the role of Trini in
this year's Power Rangers movie.
https://www.instagram.com/p/BQcewZJFC5N
Ireland Baldwin (@irelandbasingerbaldwin)
Like her famous cousin, Hailey, Ireland is the
progeny of some very famous A-listers (in this
case, Alec Baldwin and the always stunning
Kim Basinger). But the 21-year-old isn't letting
her startling good looks get to her head:
"I think it's hot when someone doesn't care so
much about vanity and appearance," she says.
https://www.instagram.com/p/BRClR75BV3W
Deepika Padukone (@deepikapadukone)
The Bollywood transplant made her debut
stateside earlier this year in xXx: The Return of
Xander Cage, alongside Vin Diesel. She ranks
number 10 on Forbes' 2016 list of the world's
highest paid actresses.
https://www.instagram.com/p/BUSWznkhg2x
Delilah Belle Hamlin (@delilahbelle)
The 18-year-old daughter of Lisa Rinna
and Harry Hamlin just signed with a major
modeling agency in April.
https://www.instagram.com/p/BSEhOHUh8nk
Haley Bennett (@halolorraine)
She was everywhere in 2016 (The Girl on the
Train, The Magnificent Seven), but Bennett's
most interesting part still awaits: She plays
Saskia Schumann in the post-traumatic stress
disorder drama Thank You for Your Service,
coming out later this year.
https://www.instagram.com/p/BQLHi5NhrJc
Ruth Negga
The Preacher starlet earned rave reviews
and an Academy Award nomination for her
portrayal of real-life civil rights activist
Mildred Loving in last year's Loving.
Sistine Stallone (@sistinestallone)
The daughter of Sly Stallone, this 18-year-old shared
the 2017 Miss Golden Globes with her two sisters.
https://www.instagram.com/p/BPvt_yaDoUO
Selah Marley (@selahmarley)
Though she has music in her blood—she's the
daughter of Lauryn Hill and the granddaughter
of Bob Marley—this 18-year-old fresh face is also a
natural in front of the camera. She's already walked
the runway for Chanel and Kanye West's Yeezy line.
https://www.instagram.com/p/BNQBMVuAe0s
Megan Williams (@meganmayw)
A recent Guess girl (she's starred in six of
the brand's campaigns), Williams graced the
stage for Victoria's Secret last fall.
https://www.instagram.com/p/BT6mS2DhhSX
THE COOL GIRLS
Camila Cabello (@camila_cabello)
It's been less than a year since the 20-year-old
left supergroup Fifth Harmony,
and she's already landed two singles on the
Billboard Hot 100.
https://www.instagram.com/p/BRqxy6vAIl3
Martha Hunt (@marthahunt)
This North Carolinian is also a musician's
muse, starring in the Chainsmokers video
"Paris" and pal Taylor Swift's "Bad Blood."
https://www.instagram.com/p/BT2cOunhiY5
Georgia Fowler (@georgiafowler)
With that piercing gaze and sexy smirk,
the 24-year-old Fowler oozes cool.
https://www.instagram.com/p/BNc8RpHgIc5
Lana Del Rey (@lanadelrey)
This former Maxim cover girl with a dreamy
voice has a new album, Lust for Life.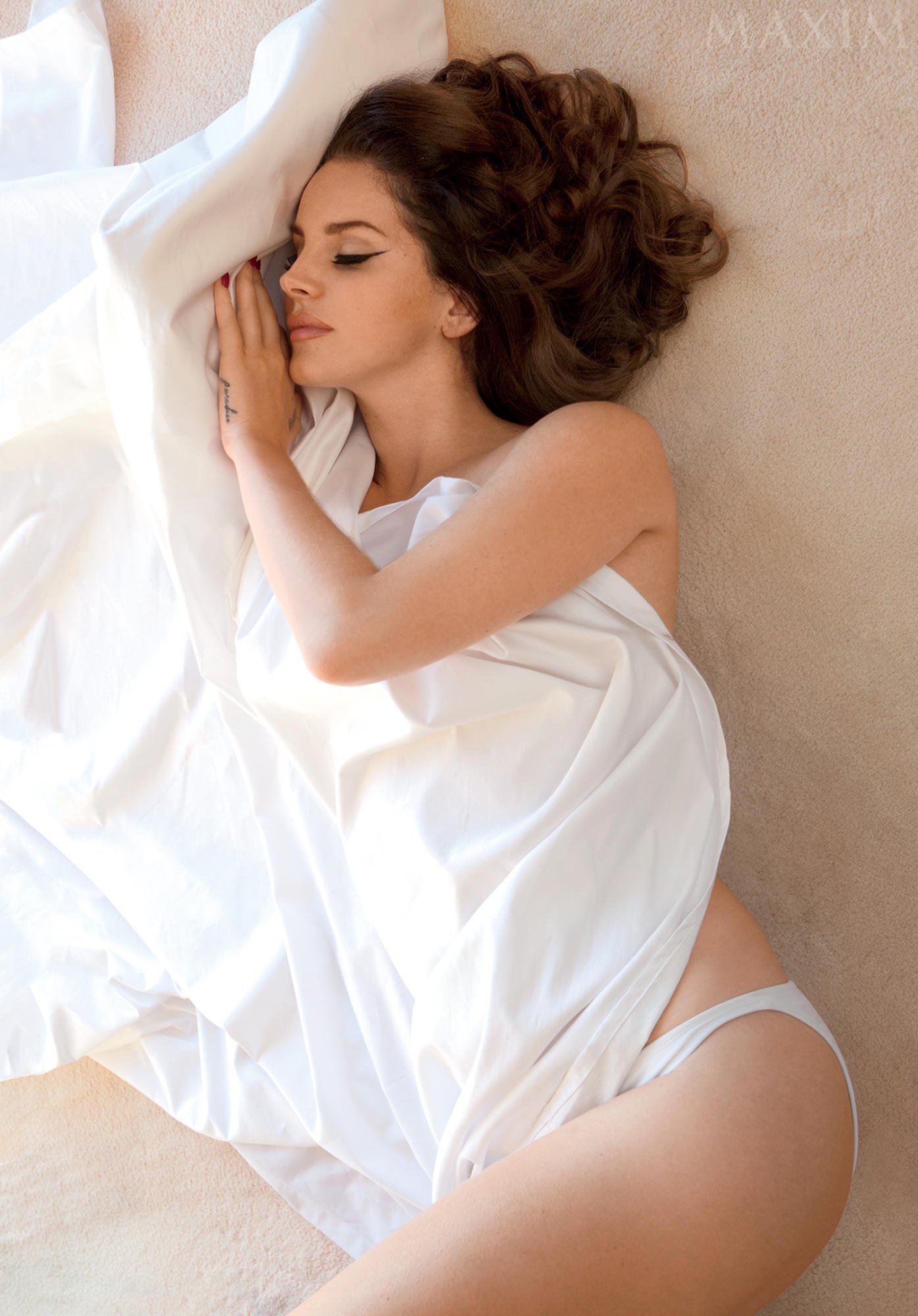 Solveig Mørk Hansen (@notsolveig)
This Danish-born Guess model is a nerd
at heart: She devours fantasy books like
The Lord of the Rings and The Hobbit.
https://www.instagram.com/p/BSMvEILFNVa
Natasha Poly (@natashapoly)
Though many have tried before her (Angelina
Jolie and Jennifer Lopez, to name a few), this Russian
supermodel is the master of the high-slit-skirt
pose on the red carpet.
https://www.instagram.com/p/BSo868aBFQ6
Nervo (@nervomusic)
Okay, so maybe this should be the Maxim Hot 101, considering that Nervo is actually made
up of twins Miriam and Olivia. But consider this a two-for-one. The Australian sisters are
responsible for some of your favorite club tracks, including "We're All No One."
https://www.instagram.com/p/BLVH8F2DVyO
Taryn Manning (@tarynmanning)
Honored is the word that the musician and Orange Is the New Black actress
uses when she finds out she's included on the Maxim Hot 100. "You're metaphorically
seated on a stage next to these 99 other incredibly beautiful,
brilliant, and talented women," she says.
https://www.instagram.com/p/BOt9VN0lhCo
Halsey (@iamhalsey)
Halsey is back this month with her second electro-pop album,
Hopeless Fountain Kingdom, and we're already hooked on the single "Now
or Never," where she sings "Love me now, now, now, now, now, now."
Don't worry, sweetheart. We do.
https://www.instagram.com/p/BTs4PA2DJw_
Sofia Boutella (@sofisia7)
This Algerian dancer with the deep dark eyes plays the titular role in the
upcoming reboot of The Mummy.
https://www.instagram.com/p/163HmCNxH2
THE GAME CHANGERS
Lais Ribeiro (@laisribeiro)
The dark-eyed Brazilian Victoria's Secret Angel has recently
modeled for Balmain and La Perla.
https://www.instagram.com/p/BPICVuOBE77
Jourdan Dunn (@jourdandunn)
At just 26, this English model, who was discovered in
the London suburb of Greenford as a teenager, has
walked for every major fashion house, including Marc
Jacobs and Versace.
https://www.instagram.com/p/BRdptUjleky
Bridget Malcom (@bridgetmalcolm)
This 25-year-old Australian model is a healthy-living guru
in the making—her personal website promotes good vibes,
veganism, and a positive body image.
https://www.instagram.com/p/BT1J49YF9dZ
Bregje Heinen (@bregjeheinen)
Though she has beyond perfect measurements (33, 23, 35),
we can't stop looking at this Dutch stunner's pillowy lips.
https://www.instagram.com/p/BP2Em4EFQDM
Edita Vilkeviciute (@edita_v_)
Thanks to her striking features,
this Lithuanian supermodel easily
transforms from sexy to girl-next-door
for the camera.
https://www.instagram.com/p/BStit2QjcFY
Chanel Iman (@chaneliman)
The model and actress—she's a Victoria's
Secret Angel and was last seen in the
critically acclaimed film Dope—is of Korean
and African-American descent.
https://www.instagram.com/p/BO8qXJLArsu
Romee Strijd (@romeestrijd)
Discovered in Amsterdam at
13, the Dutch supermodel and
2016 Maxim cover model boasts
a sweet smile and a towering
5'11" frame.
Kelly Gale (@kellybellyboom)
The half Indian, half Australian
model rules Instagram with her
sand-covered beach shots.
https://www.instagram.com/p/BSjHlFkg3-3
Ashley Moore (@ashley_moore_)
We're not the only ones who
can't get enough of this 24-year-old
model—she's frequently
been linked to Justin Bieber. I
mean, who could resist those
curls?
https://www.instagram.com/p/BSG81u0jSxV
THE MULTI-HYPHENATES
Iskra Lawrence (@iskra)
This 26-year-old (above) exudes
sex appeal—she boldly struts
her stuff in underwear and little
else—but she is also smart as
hell. As a body positive activist,
the Aerie model has challenged
society's perceptions of what is
considered beautiful.
https://www.instagram.com/p/BTfQDkiBIRC
Ashley Graham (@theashleygraham)
Is there anything that Graham can't do? The Maxim cover girl rules photo shoots,
is a designer in her own right (she has collaborated with Addition Elle and
Dressbarn), and just released her first book, a collection of essays titled A New Model:
What Confidence, Beauty, and Power Really Look Like.
Emily DiDonato (@emilydidonato)
With pool-blue eyes and an infectious
smile, DiDonato is a fitness
buff at heart: She recently got her
certification to teach yoga.
Lily-Rose Depp (@lilyrose_depp)
The daughter of Johnny Depp and
model Vanessa Paradis is blazing
her own trail. She gave fellow babe
Natalie Portman a run for her money
in the recent flick Planetarium.
https://www.instagram.com/p/BHx-XFSBS7c
Hailee Steinfeld (@haileesteinfeld)
Not only can the 20-year-old
jump between prestige movies (True
Grit) and teen comedies (Edge of Seventeen)
but her songs, like "Starving," are
all over the charts.
https://www.instagram.com/p/BSJn4UQgLXV
Janelle Monáe (@janellemonae)
Sultry songstress Monáe
wowed in the Oscar-nominated films
Moonlight and Hidden Figures, proving
some women can do it all.
https://www.instagram.com/p/BQ01M26j4B7
Jocelyn Chew (@jocechewbacca)
The Icelandic-Chinese-Canadian
stunner flexes her fit frame with her
first swimsuit line next spring.
https://www.instagram.com/p/BT7gsQDjav0
THE PROVOCATEURS
Stella Maxwell (@stellamaxwell)
Complete with a brooding gaze
and a cool-girl vibe, the Northern
Irish model has seduced the
hottest A-listers around, including
Miley Cyrus and current girlfriend
Kristen Stewart.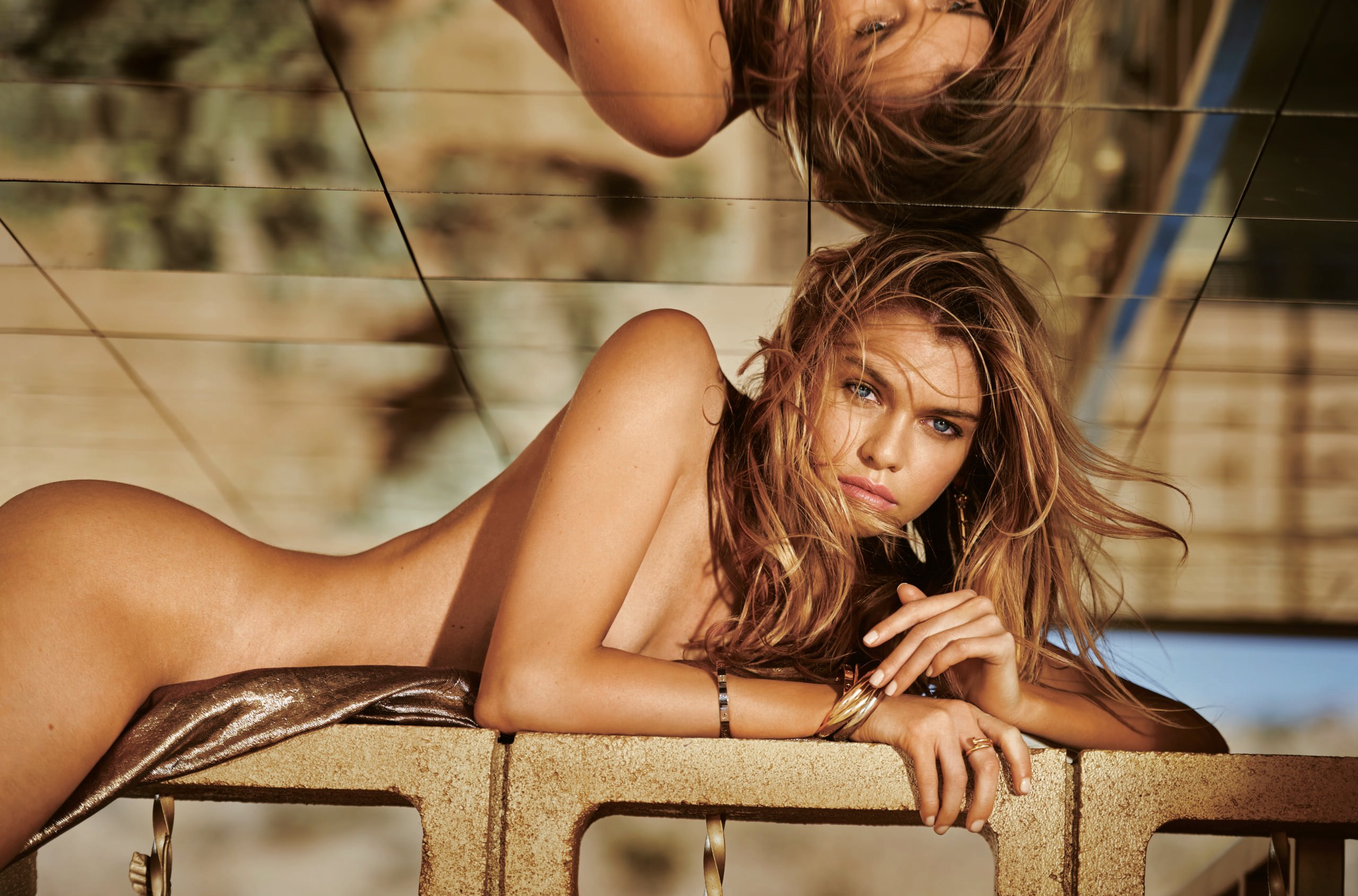 Katy Perry (@katyperry)
Perry danced with sharks at the
Super Bowl, rallied hard for
Hillary Clinton, and has released
thought-provoking tunes like
her recent single, "Chained to
the Rhythm."
https://www.instagram.com/p/5sZHDOP-SU
Solange Knowles (@saintrecords)
How, you might wonder, could
she possibly shine with a sister like
Beyoncé? If you're Solange, you
rewrite the rules. Her song "Cranes
in the Sky," from her album A Seat
at the Table, earned the singer-songwriter
her first Grammy for Best
R&B Performance this year.
https://www.instagram.com/p/BQLl5EBgG2j
THE BACHELOR TAMERS
Rosie Huntington-Whiteley (@rosiehw)
Jason Statham is one lucky guy. This former face of
Victoria's Secret and Burberry, Huntington-Whiteley
is passing down some enviable genes to the couple's
new baby, due later this year.
https://www.instagram.com/p/BLlmSUAAweu
Nina Agdal (@ninaagdal)
Not only does this swimsuit model look damn good
in a bikini, she also exudes tomboy cool. It's little
wonder that perennial bachelor Leonardo DiCaprio
fell for her (even if their relationship was brief).
Hannah Davis Jeter (@hannahbjeter)
Former Yankee Derek Jeter couldn't resist the
Sports Illustrated swimsuit model's piercing green
eyes—and neither can we.
Hailey Baldwin (@haileybaldwin)
The heir to a Hollywood dynasty,
this young Baldwin—number one
on Maxim's Hot 100—is making a
name of her own.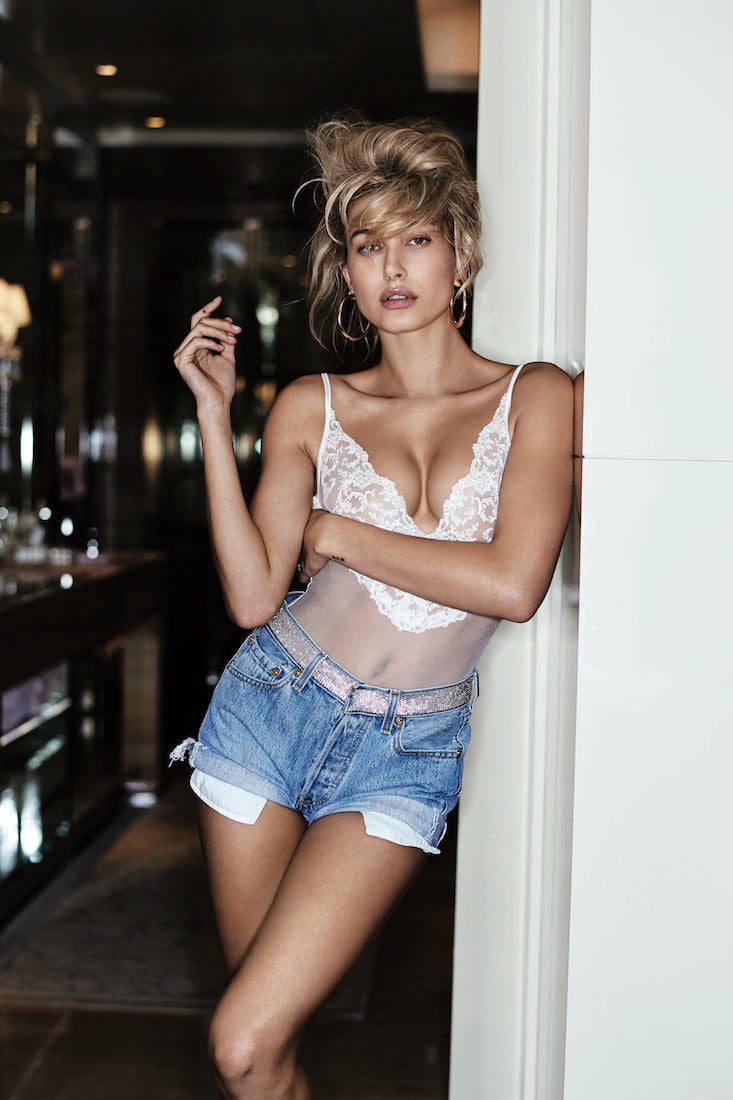 https://www.instagram.com/p/BUcFTiDg0Qd