Supermodel Josephine Skriver Revealed She's a Fan of Geek Lord Neil deGrasse Tyson With a Seriously Sexy Pic
Being a genius physicist definitely has its perks.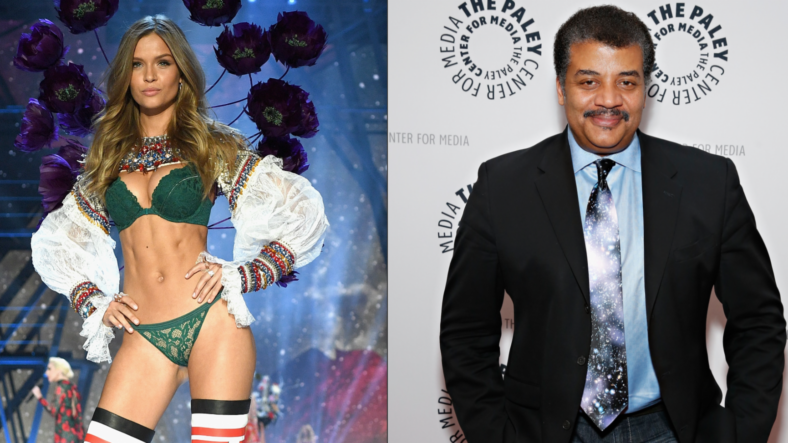 Photos: Getty Images
As a world-renowned astrophysicist, author and science communicator, Neil deGrasse Tyson has made complicated technical information palatable for all of us non-experts, including supermodel Josephine Skriver
The Victoria's Secret angel recently gave Tyson's latest book some free advertising via an Instagram pic in which she held up a copy of his New York Times bestseller, Astrophysics for People in a Hurry.  
" tml-render-layout="inline
The man surely deserves some props. Aside from working as the Director of the Hayden Planetarium at New York City's Rose Center for Earth and Space, the genius scientist has somehow found time to host Cosmos: A Spacetime Odyssey, author an incredible number of books, and round the talk show circuit to spread his knowledge to the masses. 
https://www.youtube.com/watch?v=RX4g7y3i19o
And in Skriver, he has one fine-looking fan. Just look at her: 
" tml-render-layout="inline
" tml-render-layout="inline
" tml-render-layout="inline
" tml-render-layout="inline
" tml-render-layout="inline
" tml-render-layout="inline
" tml-render-layout="inline
" tml-render-layout="inline
Smart guys have all the luck…