Katy Perry Just Ranked Her Exes By How Good They Were in Bed
Harsh.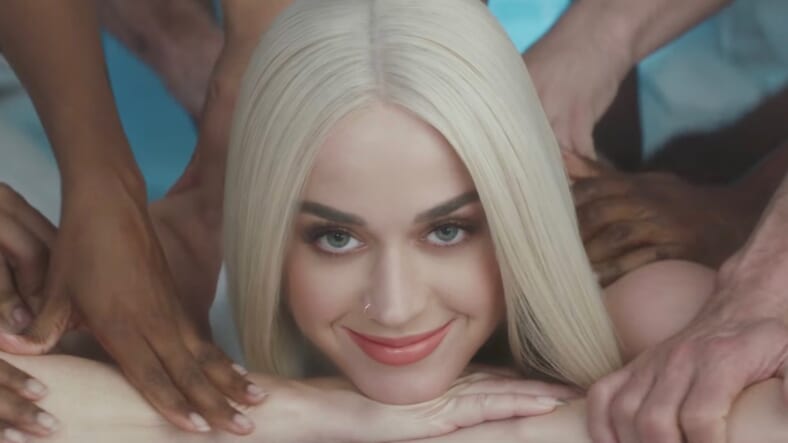 To promote her fifth studio album Witness, Katy Perry held the mother of all publicity stuns—putting on a weekend-long livestream where she spilled the beans on everything from her depression to past missteps with cultural appropriation.
But when she invited famously uncensored talk-show host James Corden on to ask her some questions, KP truly let her guard down.
In a game of his trademark "Spill Your Guts or Fill Your Guts," Corden made Perry rank three of her most famous ex-boyfriends by their performance in the sack—Diplo, Orlando Bloom and John Mayer.
If the 32-year-old "Bon Appétit" singer decided to plead the fifth, she'd to eat one of the sickening "foods" the English funnyman had laid out, like pickled pig's feet or scorpion.
After adamantly yelling, "No, no, no!" KP caved. Her order was as follows…
John Mayer
Orlando Bloom
Diplo
But Katy was adamant they were all satisfying in bed: "They're all amazing lovers. I would have sex with all of them when I get out of this place!"
Still, being told the guy who sang "Gravity" is better at sex than you is a tough pill to swallow. Chin up, Diplo—perhaps you'll enjoy Katy's sexy new "Bon Appétit" video.