Metallica's James Hetfield On His Favorite Cigars
The singer/guitarist opened up about his favorite smokes and Metallica's M81 cigar ahead of the band's latest album, "72 Seasons."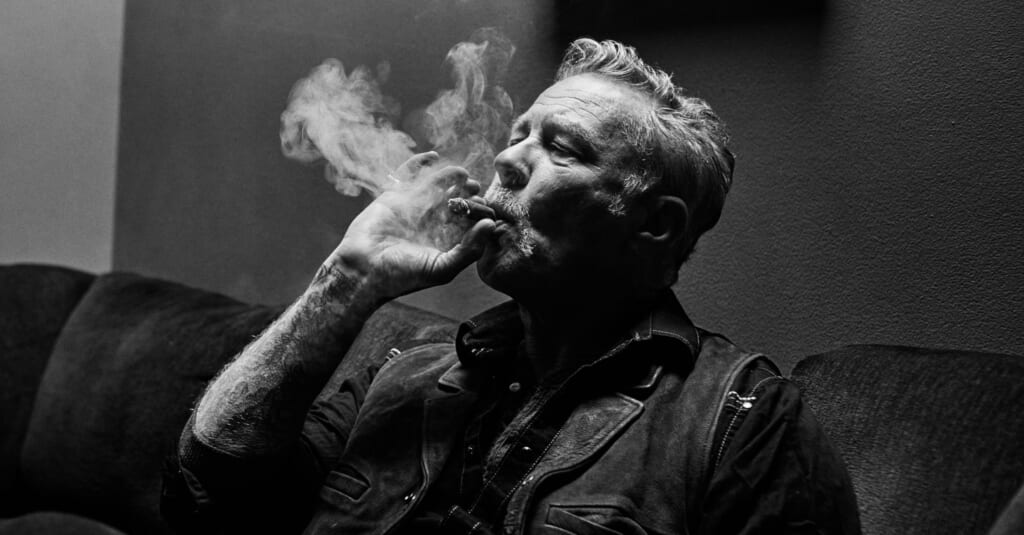 Metallica has sold more than 120 million albums, performed all over the world (they remain the only band to play on all seven continents in one year) and won nine Grammy Awards in their historic career.
And in the wake of the success of their Blackened American Whiskey brand, the metal legends recently launched Blackened Cigars "M81" by Drew Estate, with Blackened distiller Rob Dietrich and cigar industry heavyweight Jonathan Drew.
Made entirely from Maduro leaves, the Metallica-branded stogies are rolled in Nicaragua by the makers of Liga Privada and Herrera Esteli, a collaboration Dietrich suggested to singer, guitarist and avid cigar smoker James Hetfield as the next Metallica product.
"We connected on cigars, couldn't really connect on the whiskey part," Hetfield, who no longer drinks, told Cigar Aficionado of the M81 cigar ahead of the April 14 launch of Metallica's latest album, 72 Seasons.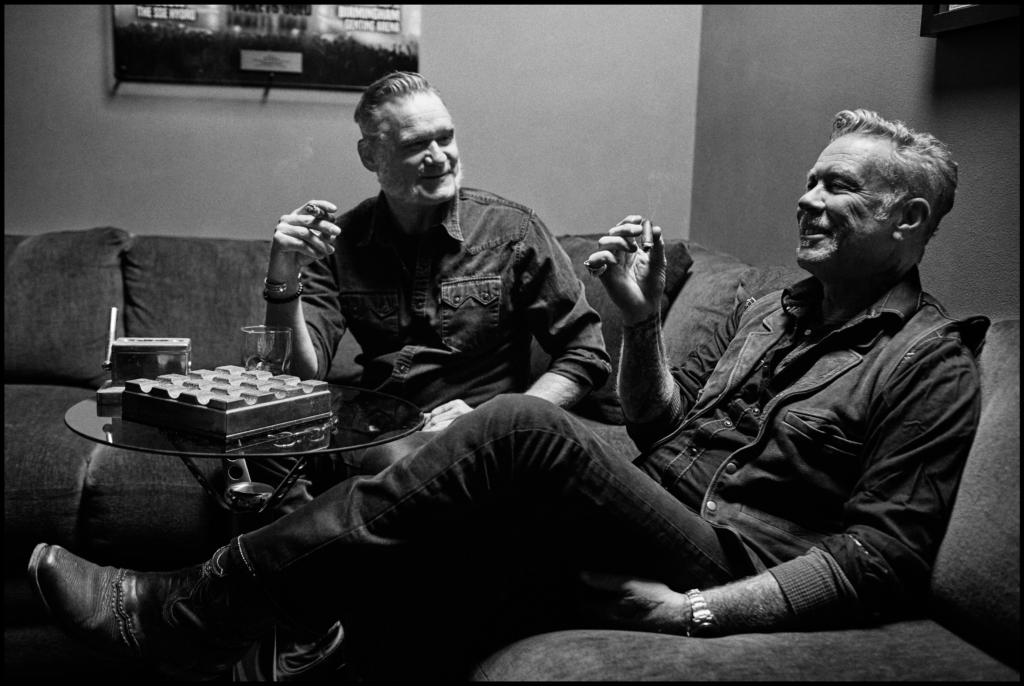 Hetfield told the mag he usually puffs a few cigars per day: "I love a fat one, especially if I have the buddies over for cigar fellowship on an afternoon. But I do prefer the smaller ones."
The gravel-voiced frontman said he used to forgo smoking to preserve his voice, but that changed after hanging out with Billy Joel after a show. "He was smoking a cigar backstage," Hetfield recalled. "I said, 'Oh, this is OK. This is do-able.' His voice doesn't suck."
Hetfield now hosts a weekly smoking session with his buddies in the cigar lounge of his Colorado home. He gave detailed feedback on early versions of the M81 after he and his pals thought the cigar was too spicy, resulting in a final product that was more medium-bodied.
"It is important for me to say to the consumer that we're not just slapping our name on shit," Hetfield said. "We're involved in it big time."
Hetfield also shared his preferred style of smokes. "I first got introduced with some lighter ones," he said. "Then there was La Glorias, and then the Fuentes instantly became my favorite.
"And I don't know if other people can relate, but some of the first ones that you like, it's hard to move off of them. It's like your first style of music or something—you just like it. It relates to you, it talks to you."
Hetfield, who noted that guitarist Kirk Hammett and some members of the Metallica crew also enjoy cigars, added that he's looking forward to touring in support of the new album.
"The live performance is where we see and feel the most connected to our audience," he said. "So we respect and care for the live performance as much as we do the songwriting."
"As we get older, we would love to continue to play all the places we've been before but it's near impossible to keep up the pace we've had, say, in the '90s. We would go out for months at a time.
"We are very self-critical and hard on ourselves and have very high standards. So we do take care of all aspects of bringing the best show visually and sonically to the people that enjoy our music and continue to come to see us live."