Post Malone Uncorks 'Large Format' Bottles of His Maison No. 9 Rosé Wine
Pop giant bottles of Postie's party wine at a surprisingly cheap price.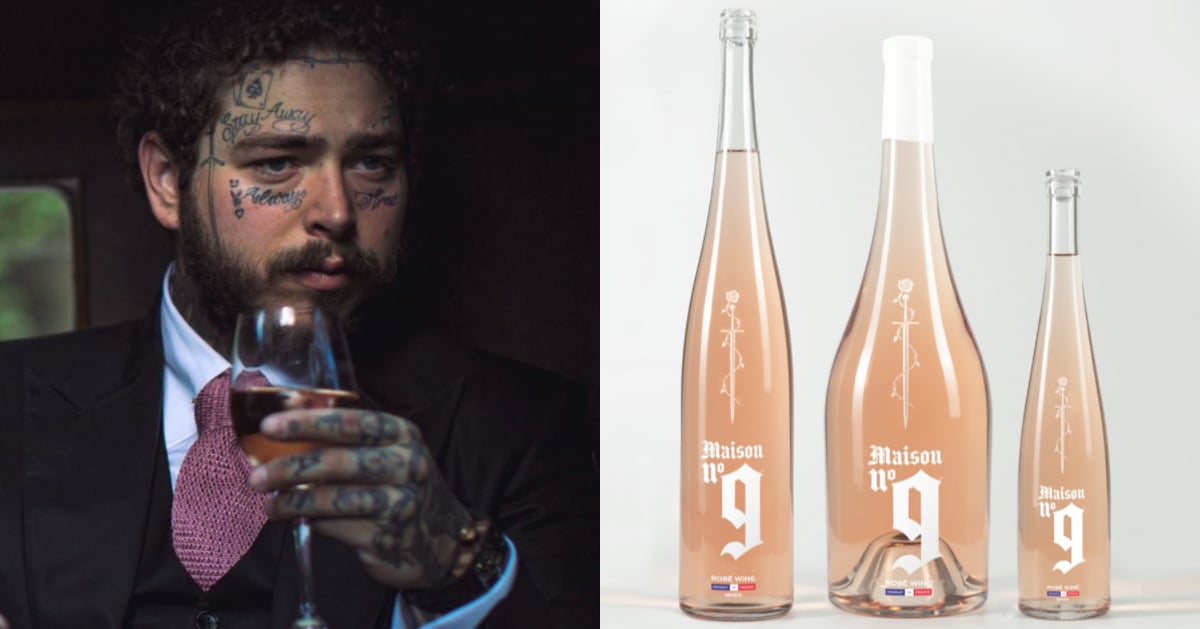 Maison No. 9
Post Malone is doubling down on his recently uncorked Maison Maison No. 9 French rosé wine by upping the available sizes with the launch of large format bottles. 
After the first 50,000 750ml bottles sold out during a two-day presale period, 1.5L magnums and 3L double magnums are now available in select states across the US. 
The founders of Post's line of vino spent a good deal of 2019 working with Alexis Cornu, an award-winning winemaker, heading to the winery whenever the musician wasn't on tour. They tried out over 50 blends before settling on the final vintage.
It's a good one, too. Post Malone's Maison No. 9 is a rosé that's almost half 45 percent Grenache Noir, the remaining being a blend of Cinsault, Syrah, and Merlot. Tasting notes cited in reports on the wine say it possesses "intense-but-inviting aromas of ripe pineapple, pears and strawberries with hints of French desserts," and has a "crisp, dry finish is balanced with a round mouthfeel and savory textures that reportedly pair with a variety of dishes."
Large bottles of Maison No. 9 will retail for $44.99 (1.5mL) and $89.99 (3L). You can find a retailer by checking out the official Maison No. 9 site, and check out his wine-inspired Spotify playlist here.