Apple Announces Return Of Budget iPhone SE, New iPad Air, Powerful Studio Macs, And More
Apple's first big event of 2022 launched a capable low-cost iPhone, a powerful desktop computer, and a new iPad Air.
Apple has officially announced their first new products of 2022. Reinforcing their commitment to Apple Silicon and all the benefits of a closed ecosystem where their homemade hardware and software are perfectly integrated to produce more power with less consumption, the world's biggest tech brand revealed its new Mac Studio desktop computer, an intense Studio Display and new iterations of the low-cost iPhone SE, iPad Air and a green take on the latest iPhones.
iPhone SE Gen 3
Apple seems to have become acutely aware that not everyone wants to spend four figures on a phone. Enter the iPhone SE, an iPhone segment that previously sold extremely well in foreign countries and to younger kids who might not really need all the pro trimmings. The third-generation iPhone SE looks like an older iPhone, complete with home button and TouchID but boasts modernized guts that include 5G connectivity and Apple's A15 Bionic chip. Coming in black, white or Product RED the iPhone SE starts at $429. Pre-orders open this Friday and will hit customers on March 18th.
Mac Studio
Packing either the M1 Max or the newly unveiled, insanely powerful M1 Ultra chip, the Mac Studio integrates bleeding edge tech in a tiny form factor that's wildly powerful. This desktop computer was made specifically with huge potential for creative professionals from music to video to design. The Mac Studio's tiny footprint is literally made for a desk, runs near-silent and offers tons of connectivity for any peripheral that might be needed.
The specs under the hood here absolutely blow away the rest of the market, including previous offerings from Apple themselves like the most recent iMac. Preorders are open now with the Mac Studio M1 Max starting at $1999 and the M1 Ultra flavor starting at $3,999.
Studio Display
To complement the Mac Studio desktop computer, Apple also unveiled the companion monitor, called the Studio Display. The 27" 5k resolution display features a minimized bezel and all-aluminum design with multiple stand/mounting options depending on the changing needs of creative pros.
This is more than just a screen, though. Built-in front-facing ultrawide camera allows for Center Stage video calling, rounded out by a three-mic, six-speaker audio array that supports Spatial Audio. There's also a host of connections here with USB-C and thunderbolt integration that are powerful enough to charge other devices. Preorders are open now with the Studio Display starting at $1,599 or $1,899 for the nano-particle anti-glare layer.
iPad Air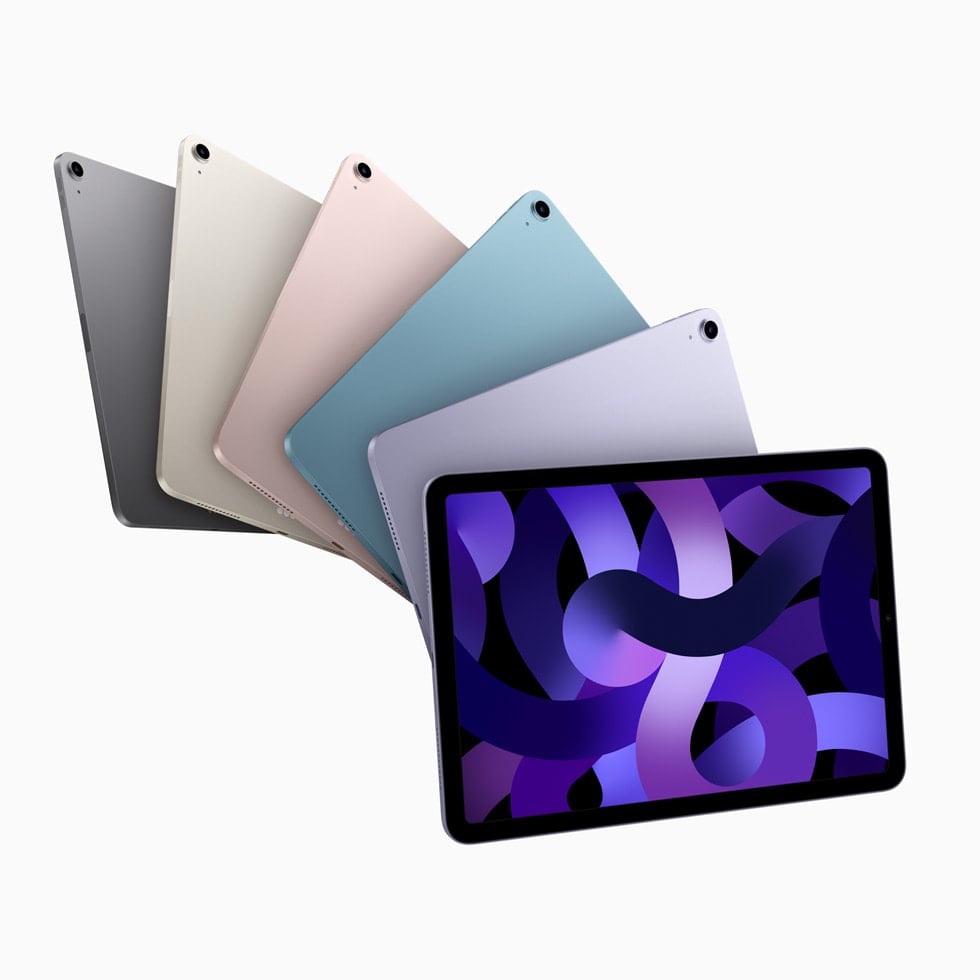 Coming in five colors that include an all-new blue finish, the 5th Gen iPad Air is the moderate upgrade that happens when a piece of hardware – like the awesome 4th Gen iPad Air – doesn't need much improvement. Wall to wall screen, noticeable performance boosts, 5G cellular and ultrawide front-facing camera bring this new iPad Air up to snuff with the rest of the iPad family. The new iPad Air starts at $599 with pre-orders open on Friday. It's available March 18th.
Green iPhone 13 and 13 Pro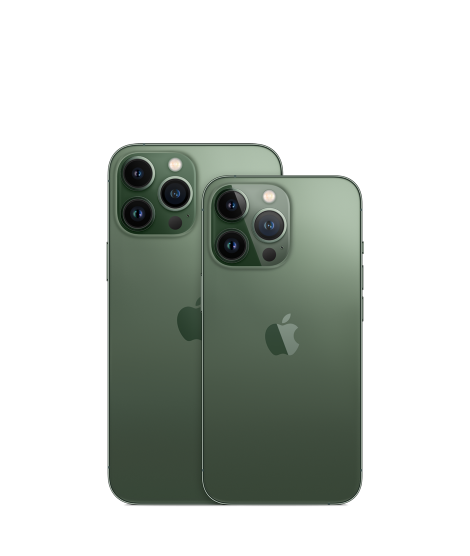 These are the current iPhones…but green. Not eco-friendly green (they are eco-friendly but that's not the point) but literally the color green. For anyone who's been holding out on purchasing the latest iPhone until Apple finally accommodated a love of green, March 18th is the day. Which seems like a missed opportunity for St. Patrick's Day, but you can't win them all.