G-SHOCK Debuts Slimmest MTG-B3000 Watch Yet
The rugged watchmaker has revealed its thinnest solar-powered chronograph ever.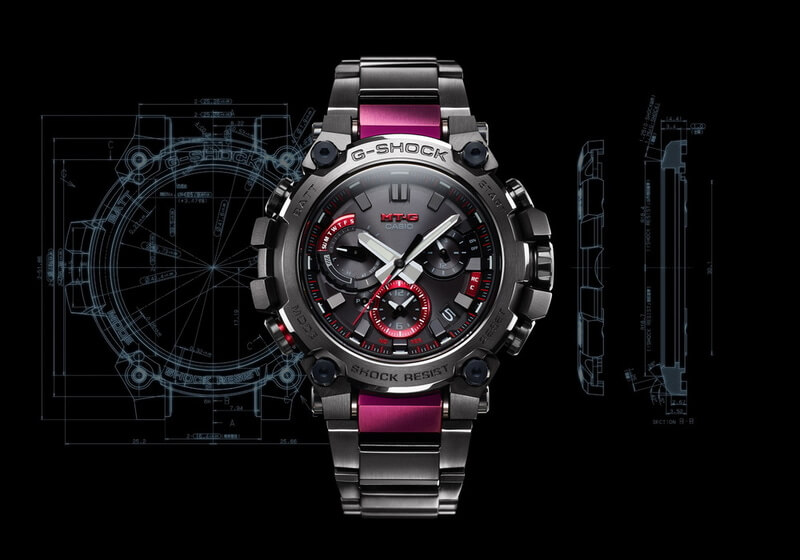 Watches from G-SHOCK are already a technical marvel in terms of both precision timekeeping and hard-wearing performance, from its rugged MR. G line to the inspired MT-G collection of watches, and they've upped the ante even further with an all-new, seriously streamlined release of the G-SHOCK MTG-B3000.
The company bills the new model as featuring "innovative exterior design," best evidenced by the slimmest module ever found in a G-SHOCK solar-powered chronograph. The company's watches are already famed for their durability and shock resistance, yet slimming down the module with tough high-density mounting technology pushes things into even more advanced territory.
The carbon-enforced resin case is beefed up even further with metal components. The new caseback also gets its own upgrade via stainless steel in one solid piece that's been intricately shaped to protect the watch while also offering up a comfortable fit on the wrist.
The caseback connects seamlessly with the top bezel through uniquely shaped screws, while the entire combination is finished off with Sallaz-polished surfaces and what G-SHOCK calls "intricate beauty of form."
In keeping true to form, the module is shock-resistant for plenty of toughness through spring adventures wearing your favorite activewear — consider the MTG-B3000 your go-to watch when you want to switch things up from a precise luxury dress watch.
The tricky thing about tracking down this watch? It's available in Japan starting in May for a price roughly between $1,015 to $1,153 — yet no U.S. release has been set.
Vibrant red or green plating options allow you to add some customized style to your wrist, but the tactically minded all-black edition is suitable for those who prefer no-nonsense, dependable style and performance.
The red option might be our personal favorite for adding a pop to classic spring outfits, like a light wash denim jacket, a breezy pocket tee and tan chinos.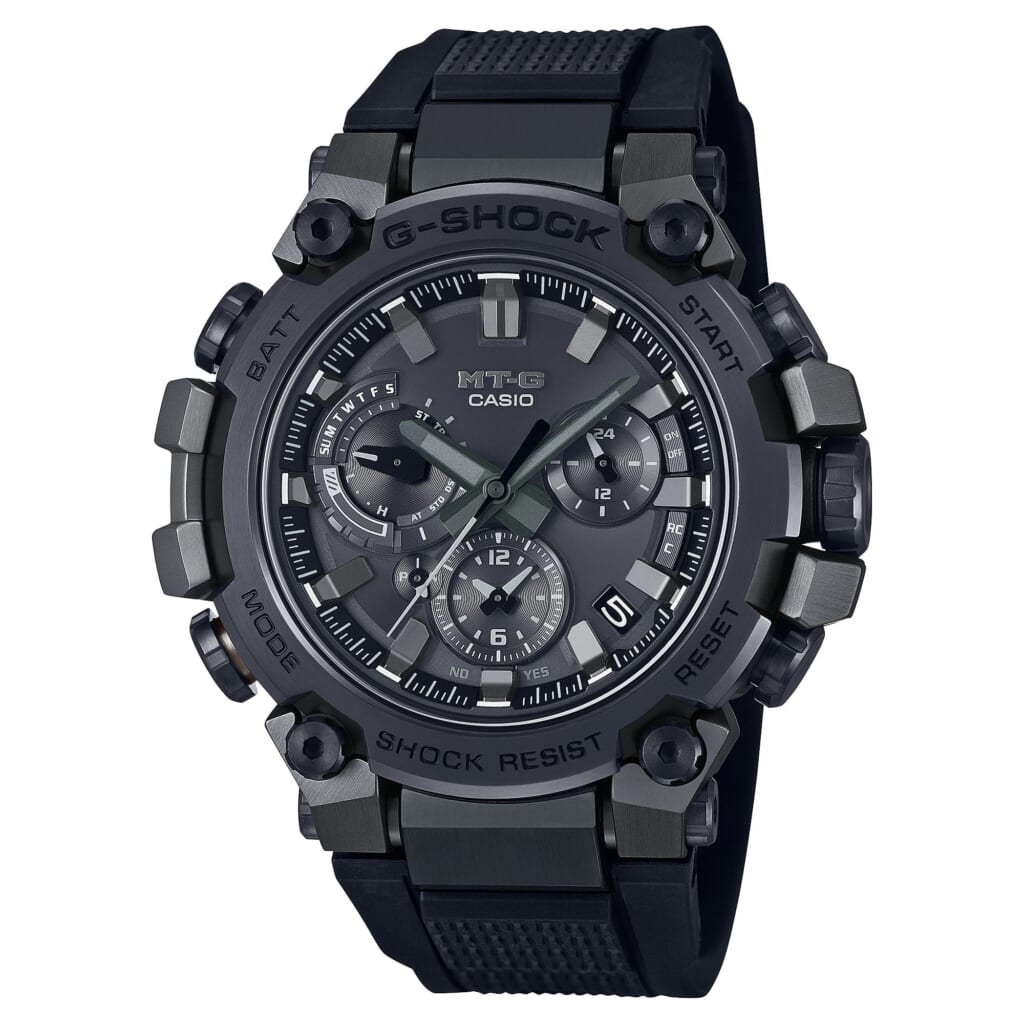 Two band options also are delivered with your new G-SHOCK MTG-B3000, one in a layered composite featuring touches of metal and a soft urethane band. It's like getting two watches for the price of one, never a bad option to have in your watch rotation.
Better still, high-brightness LED lighting illuminates this watch in low-light situations, and that all-too-critical shock resistance (plus the rugged style factor) should make this watch a must-buy.
It'll be tough to track it down later this spring, so keep your eyes peeled over at G-SHOCK to find out how you can make the MTG-B3000 your own.