Review: Apple's Best iPad Air Yet
Apple's most intuitive and colorful iPad gets a powerful M1 upgrade for 2022.
Apple lifted the lid on several upcoming products last week and, while the rest of the iPad family are likely to see updates later this year, the iPad Air is the first to get an upgrade in 2022.
The last iteration of the Air came at the end of 2020, getting a major overhaul to both its form factor and guts. This new iPad Air isn't the top-to-bottom change seen previously but a relatively minor step forward that helps align the Air with the rest of their iPad offerings while continuing to beef up its capabilities. Apple's "if it aint broke, improve it slightly" philosophy serves the 5th-Generation of iPad Air well here.
Both of those things are accomplished by the introduction of Apple's M1 chip into this iPad Air. Apple's seems to be on a mission to get their home-grown silicon into all their devices and it the Air is now officially checked off that list. Functionally, that makes this iPad Air 60% more powerful than the last, able to handle intense gaming graphics and huge creative tasks with ease.
In the same vein, Apple has also upgraded the front-facing camera to a 12MP ultra-wide lens that enables Center Stage, a magical little function that automatically adjusts teleconference calls to frame users better. Originally introduced in the iPad Pro and also making it into the iPad Mini, it's no surprise that the Air is getting this upgrade.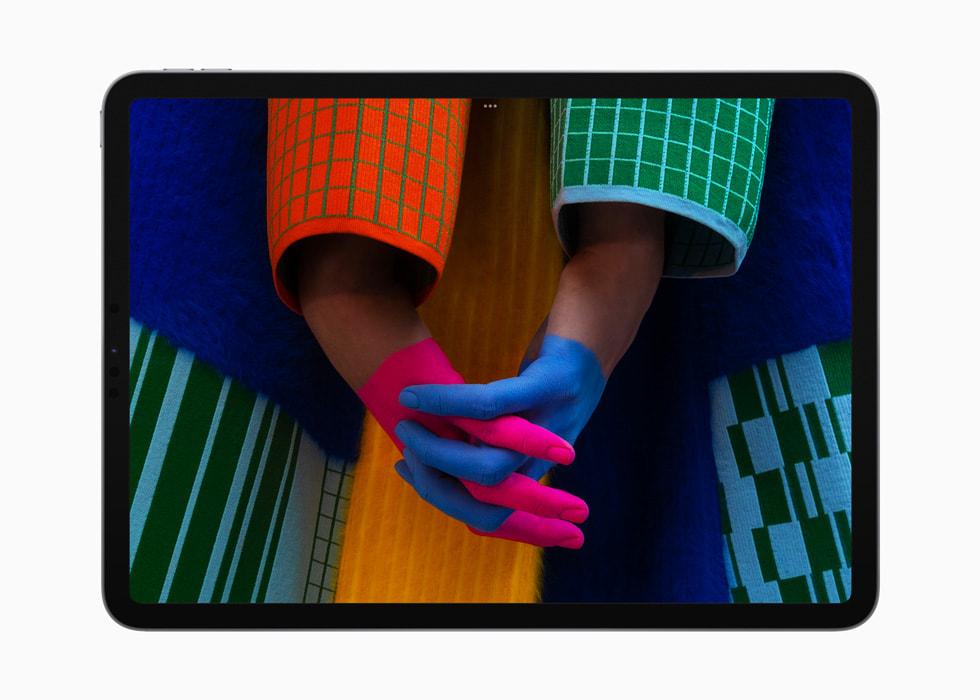 The appeal of the entire tablet class of devices is that they're little more than a glass screen and the iPad Air absolutely nails it on that front with its 10.9" liquid retina display. The minimal bezel and migrated home button with TouchID on the outer frame of the Air means whatever is on the screen is always the focus.
iPads to tend to be perfect consumption devices and this iPad Air is no different in that respect. Watching movies, streaming shows, playing games; the iPad Air delivers on every front.
However, add in an Apple Pencil or Magic Keyboard and suddenly the iPad Air finds new life as a productivity companion. The faster USB-C port also makes the iPad Air play nice with non-Apple peripherals too.
The Air remains the most versatile of Apple's iPad lineup. Powerful, colorful (check out the new blue finish) and intuitive, it's a device to which it's easy to get attached, whether it's a companion for lazy days on the couch, an essential component of a work-from-home setup or an irreplaceable element of travel plans.
Ranging from $599 for the 64GB+Wifi-Only version to $899 for the punched out 256GB+5G top end, pre-orders are still open with the iPad Air hitting stores for pickup on Friday.