Drake Flexes His Bonkers New Brabus Crawler Dune Buggy
Champagne Papi's $1 million, 900-HP automotive toy is definitely a "Rich Flex."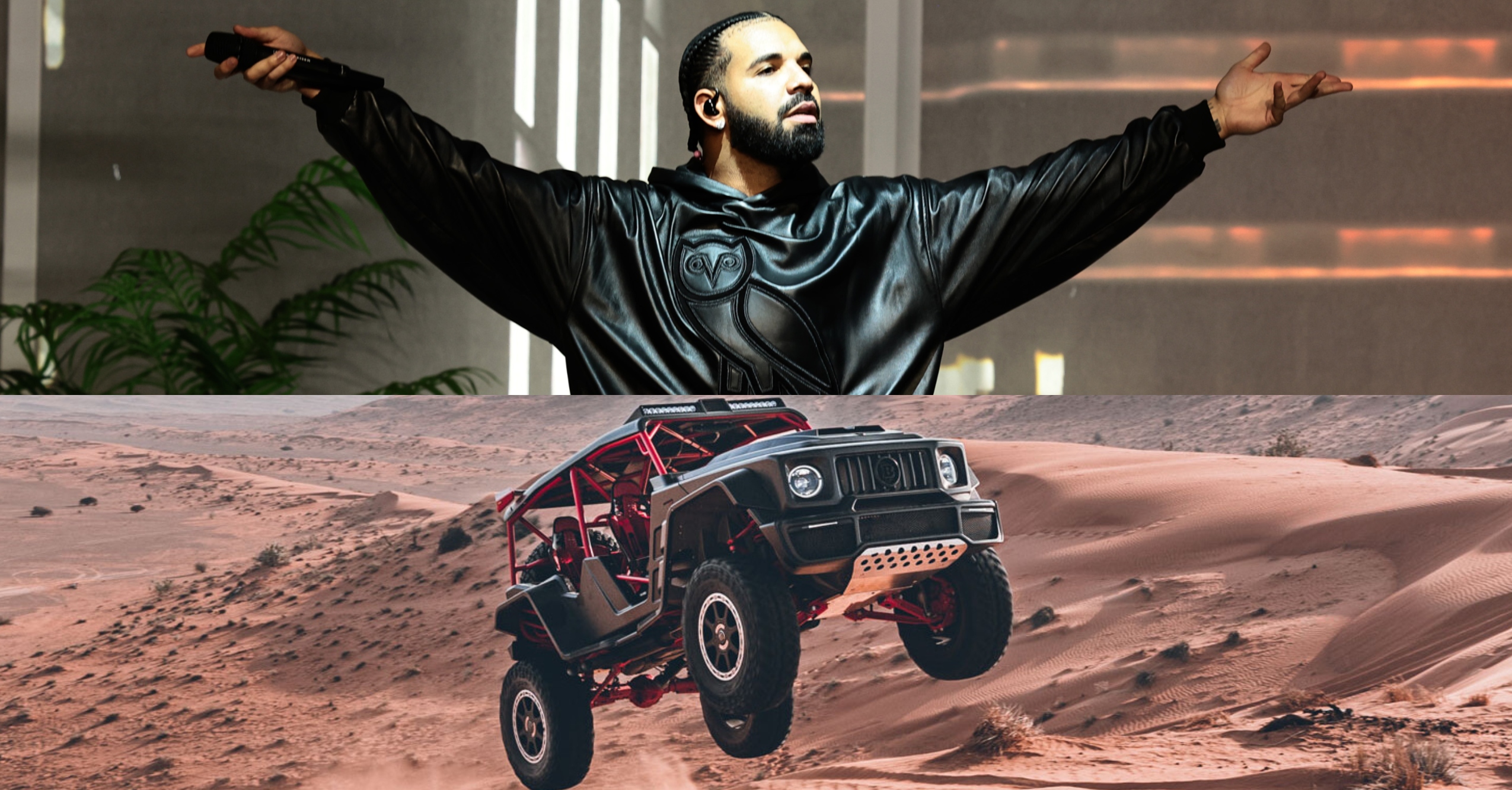 Given Drake's documented love of the G-Wagon, it makes perfect sense that Champagne Papi has picked up a custom ride from Brabus, the German aftermarket tuner with a penchant for elevating Mercedes' potent 4×4 in style and power.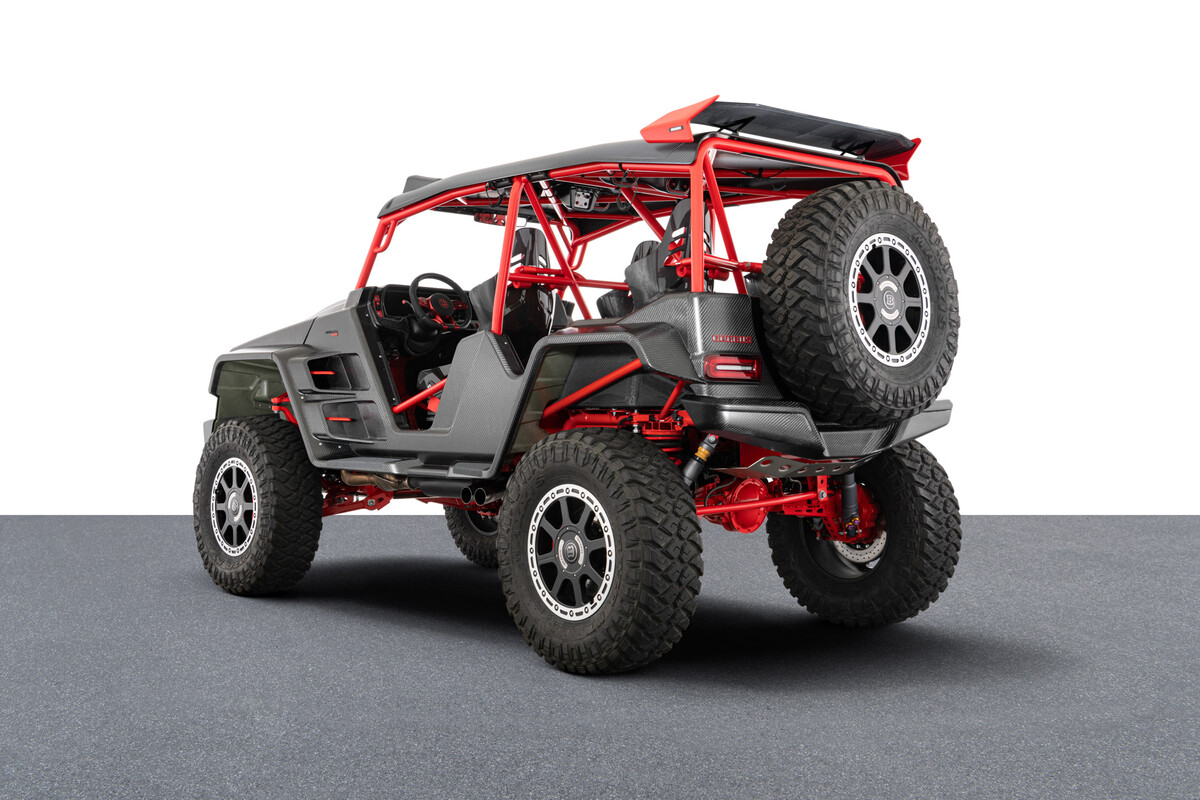 What might come as a surprise is that Drake didn't actually purchase one of Brabus' many G-Wagon variants and instead opted for the brand's batshit limited-edition dune buggy.
The Brabus Crawler is completely original, though the body's dimensions and lines do definitely hark to the Mercedes G63. According to Robb Report, Drake's longtime friend Tony Bet, manager of the Driving Emotions Motorcar luxury car dealership in the "Rich Flex" rapper's hometown of Toronto, revealed the purchase on Instagram.
"@champagnepapi doesn't mess around. Here is his custom built 900HP Brabus Crawler! Thank you for the opportunity," Bet captioned the carousel of photos, one of which shows a plaque that reads, "Specially Built for Aubrey Drake Graham."
Like other uptuned based supercars and G-Wagons in the German tuner's 900 series, the 900 Crawler runs an AMG twin-turbo V8 that Brabus has bumped up in displacement from 4.0 to 4.5 liters to achieve 900 horsepower, enough to hit 62 mph in 3.4 seconds. Torque and top speed have been limited to 774 pound-feet and 100 mph for good reasons relating to its purely off-road purview.
The 900 Crawler rides on a custom tube frame and boasts a towering 20.8 inches of ground clearance, surpassing the G-Wagon's (9.3 inches), Ford Bronco's (11.6 inches) and Jeep Wrangler's (10.8 inches) two-fold or more. That height is achieved via portal axles connected above the forged gunmetal wheels' center point.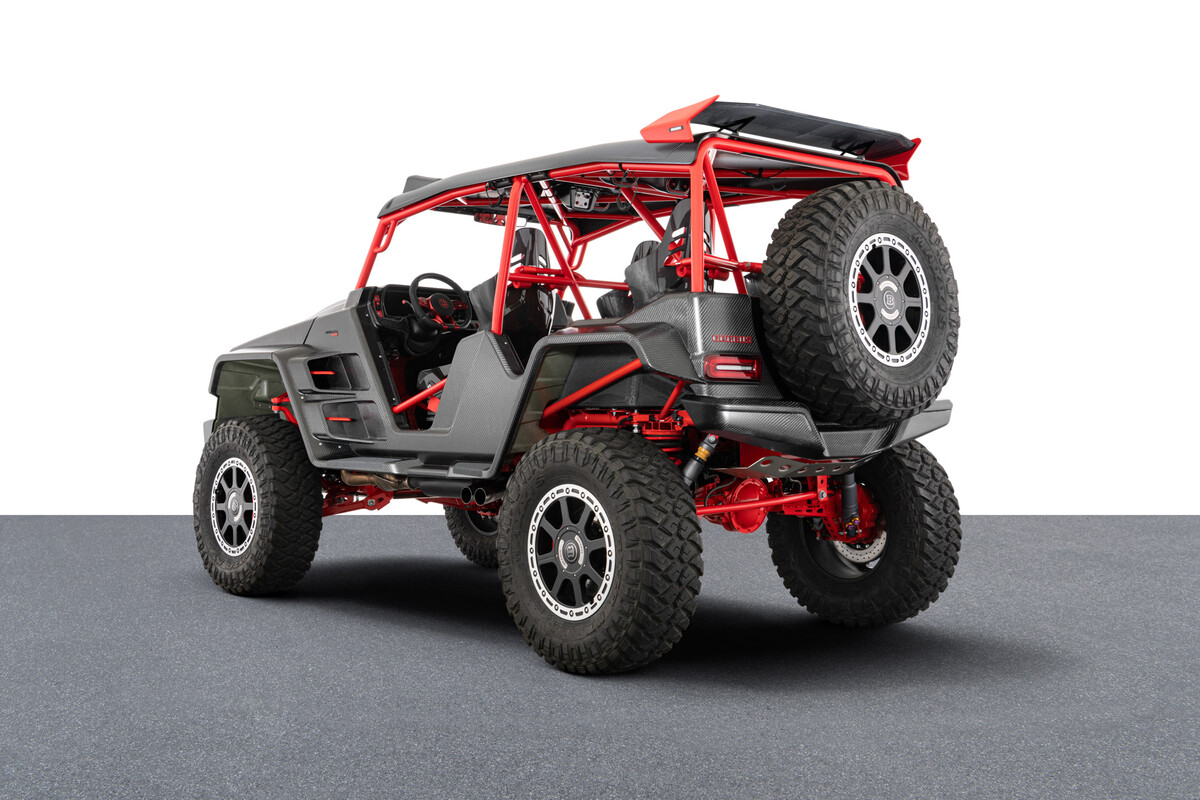 Thanks largely to the oversized powerplant, the 900 Crawler is a heavyweight dune buggy that tips the scales at 4,550 pounds without gas in the tank. But that's not for a lack of weight saving measures—it has no windshield or doors, and the scooped hood, roof, fenders, side skirts, and spoiler are all made out of carbon fiber.
Priced at nearly $1 million each, Brabus said it will only build 15 Crawlers through 2024…one of now sits in Drake's garage.