Paige Spiranac Weighs In On LIV Golfers' PGA Tour Lawsuit
The Maxim Hot 100 leader has some thoughts about the battle between LIV Golf and the PGA Tour.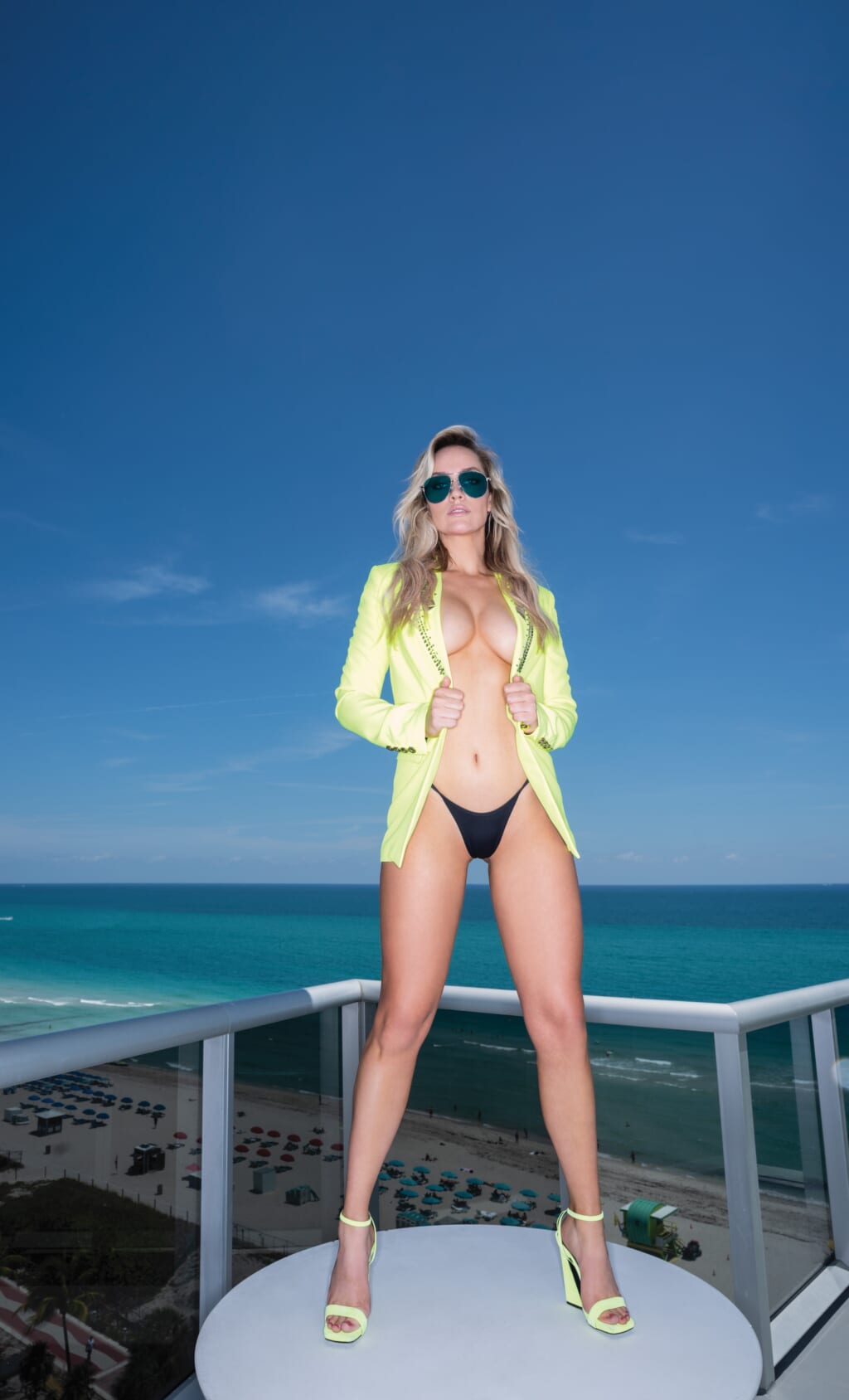 Paige Spiranac took a swing at the antitrust lawsuit filed by 11 LIV Golf players against the PGA Tour amid the raging battle between the dueling golf leagues.
On Wednesday, Phil Mickelson, Bryson DeChambeau and nine other LIV golfers sued the PGA Tour for suspending them from playing the tour as long as they were part of the controversial Saudi-backed league.
Spiranac—the 2022 Maxim Hot 100 cover star and the internet's ultimate golf influencer—weighed in on the public spat on Twitter with a cheeky dig at LIV players.
"LIV players- We want to play less golf," Spiranac tweeted. "Also LIV players- We are suing so we can play more golf."
The New York Post has more details about the bombshell suit:
Leading up to LIV Golf's inaugural event in June, PGA Tour commissioner Jay Monahan threatened to suspend players if they jumped ship to the rival circuit, which has only eight tournaments this year and 14 next. Several of the sport's biggest stars have since been suspended as a result, including Dustin Johnson, who reportedly received upward of $100 million for joining LIV earlier this summer.

Elsewhere in the lawsuit, LIV Golf's Talor Gooch, Matt Jones and Hudson Swafford requested a temporary restraining order that would enable them to participate in the PGA Tour's upcoming FedEx Cup Playoffs, The Wall Street Journal first reported Wednesday.
But neither side is safe from Spiranac, as she also laid into PGA star James Hahn for complaining about the Tour's taxing tour schedule.
"James Hahn had this series of tweets that were so incredibly out of touch. And it's like… 'So, you're asking for them to cover your expenses? Maybe we can add that. Maybe we can add better accommodations for caddies. Okay, we can add that,'" she said on a recent episode of her podcast, The Paige Cup.
"But at what point, it's like you keep sucking these guys off… They're going to keep wanting more and more and more and more and more. And where does it stop? At some point it's 'yes, you are an employee and there are things that you have to do in your job that are really f–king s–tty, and you have to deal with it."
"And it's like this… 'we want more, we want want want want want' and it's like stop being a f–king baby about it! You get to play golf for a living and you are making millions and millions of dollars. James Hahn was like "I missed the first day of school for my daughter' and like, you didn't have to do that. You did not have to do that. You are not the only parent in America who has had to miss a big milestone in their children's lives."
"And you know what James Hahn? You've made $12 million in your career and you've set your schedule. And if it was that important to you, you could've decided not to play, to fly home, and to be there."
And earlier this week, the she responded more neutrally via a Twitter video after it was reported that Tiger Woods had turned down LIV's $700 to $800 million offer.
"That is 'eff you' money, that is 'buy an island' money, and Tiger, he was like, 'You know what, no thank you.' Maybe it's because he already has so much money he doesn't know what to do with, he wants to protect his legacy, with a limited schedule even his body can't play that much, maybe he wants to be a Ryder Cup captain. But Tiger, he said no," Spiranac explained in the video.
Woods previously explained his stance on LIV Golf ahead of last month's British Open.
"The players who have chosen to go to LIV and to play there, I disagree with it,'' Woods said. "I think that what they've done is they've turned their back on what has allowed them to get to this position."