How To Build A Luxury Watch Collection
Kickstart your collection in style with this essential guide from "Watch Encyclopedia" author Kristen Shirley.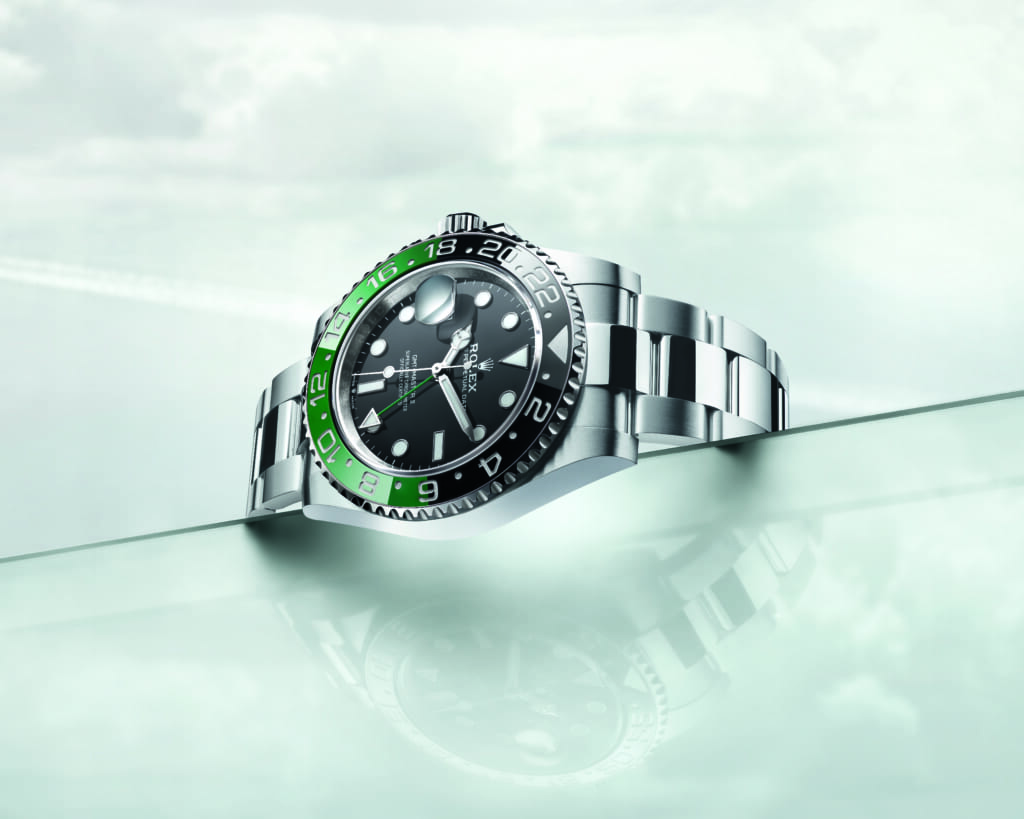 Beginning a watch collection is fun, but can be an intimidating experience. I know firsthand how difficult it can be to learn about watches. When I started as a watch journalist, I was a complete horological newbie. I didn't know the difference between the types of movements, what made Rolex and Patek Philippe such prestigious brands, and what a watch complication was.
I wrote the Watch Encyclopedia specifically to help people who are new to watches navigate the industry and provide all the entry-level information they need to know, such as watch terms. I'll teach you how to build a watch collection you love in this article.
Learn The Basics
The first thing you need to do before you even think of setting foot in a boutique is to learn the basics about watches. Nearly all collectors have stories about the mistakes they made because they didn't have the knowledge they needed to make an informed purchase. You can avoid a pricey mistake by doing your research in advance. You'll want to have an understanding of the different kinds of watch movements, basic watch terms, and the different types of watches.
After you've learned the basics by reading La Patiala, it's time to delve into watch news and see what new releases are out there. There are many great watch books, websites, YouTube channels, and podcasts that cover watches. Find the ones that resonate most with you and spend an afternoon perusing their recent stories and archives. You will understand what speaks to you in terms of watch design, complications, and aesthetics.
New, Pre-owned, Or Vintage?
One of the first decisions you need to make is if you are going to buy a new watch or a pre-owned or vintage watch.
While both pre-owned and vintage watches would have been owned by someone else before you, these terms aren't interchangeable. Vintage watches are older, typically made before 1990. Pre-owned watches are modern timepieces that were purchased by someone at a retail boutique who is now reselling them. Pre-owned watches might be brand-new and still in their original boxes, or they could have been worn by their previous owner.
Why would you buy a pre-owned or vintage watch? Many collectors prefer the size and aesthetics of vintage watches and build their collections around them. Pre-owned and vintage watches can frequently be less expensive than purchasing a new watch at retail.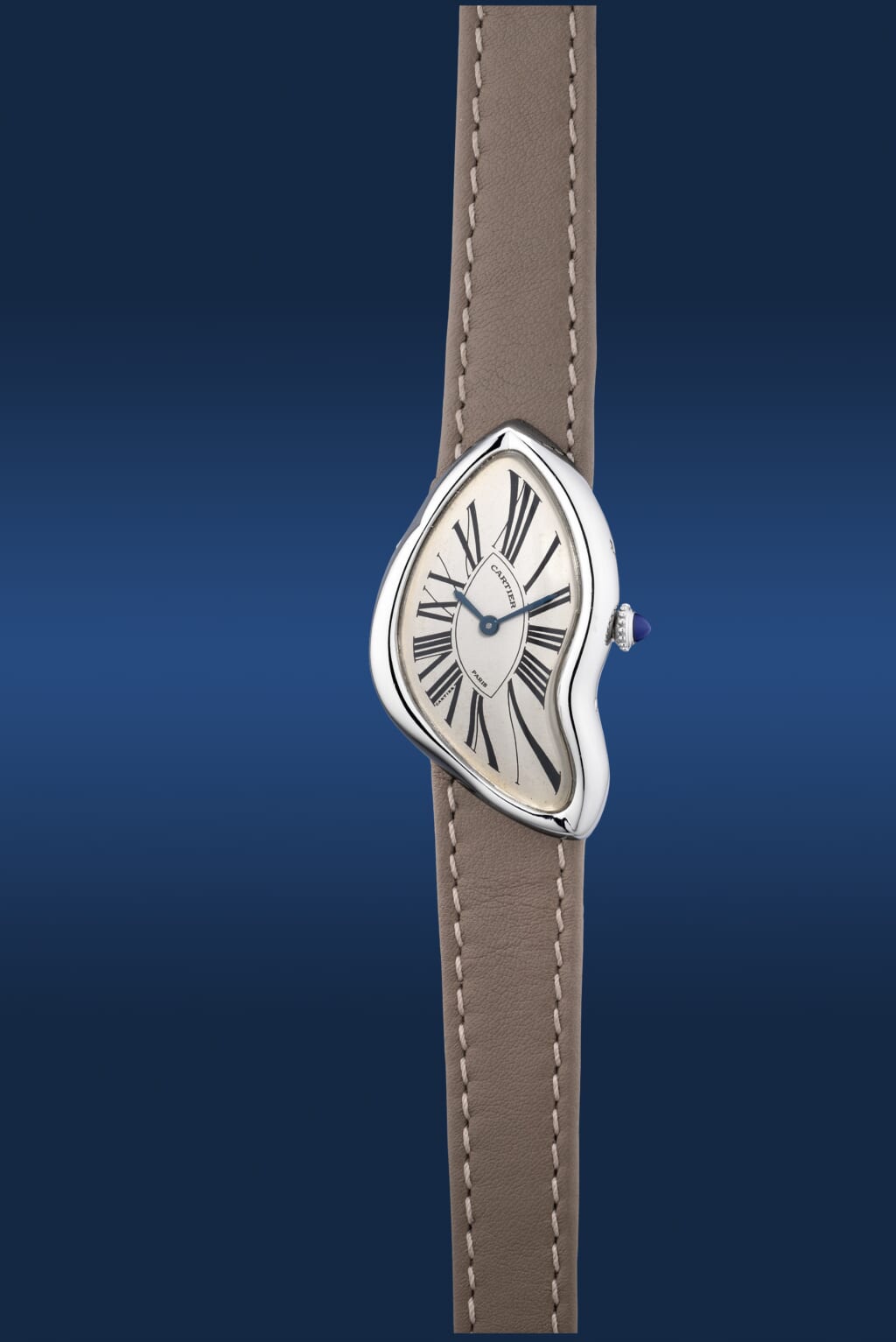 Of course, some watches are simply in such high demand that they aren't available to buy at retail stores unless you have a good relationship with the boutique or have joined the waitlist. For example, you're not going to be able to walk into a boutique as a new client and get an in-demand watch today. Demand is off the charts and supply is limited. However, you can find dozens of these watches online if you're willing to pay a steep premium for them.
If you are purchasing a pre-owned or vintage watch, be sure you are purchasing from a reputable seller that guarantees the authenticity of the timepieces they are selling. You can find these timepieces at auction houses, watch marketplaces, online boutiques, and in retail stores. If a deal seems too good to be true, it probably is. There are a lot of fake watches on the internet.
If you want to buy a new watch from a boutique, you're guaranteed to have an authentic watch that works, and new watches come with warranties from the manufacturer. If you love a single brand, you can buy directly from their retail boutiques (if they have them). If you want to build a collection featuring different brands, it's best to work with a multi-brand retailer. That way you can develop a relationship with them, and you'll be able to buy those hard-to-find models in the future.
Set Your Budget
Now that you've done your research and you know how much the watches you like cost, it's time to set your budget—and stick to it. Collecting watches is a lifelong hobby, and you don't need to jump into the deep end and spend a huge amount of money right away. You also don't want to make an expensive mistake. Even if you have a small budget, you can find a fantastic pre-owned watch with some time and effort. I've seen incredible watches for sale at auctions for under $5,000 that would cost exponentially more at retail.
Try On Watches
Even if you want to buy pre-owned watches, you'll need to head to a boutique and try on a bunch of watches to see what looks and feels best to you. Try on different case sizes and case shapes. See if you prefer leather or fabric straps or a metal bracelet. Make a list of questions in advance, and a knowledgeable salesperson will be able to answer them for you.
The 2 Watches You Need To Start Your Collection
The easiest way to start your collection is to invest in a dress watch with a leather strap for work and formal occasions and a steel sports watch for more casual events and anything active. These two watches will have you covered no matter what you are doing. Once you see which one you prefer wearing, if you wear one much more frequently, or if you love them both equally, you can build your collection accordingly. If you find you never wear your dress watch, you can sell it and buy another sports watch, and vice versa.
If you prefer dress watches, be sure to have an inexpensive sports watch you can wear somewhere you might sweat or could scratch the watch so you can keep it looking its best. I once found myself digging a hole in a volunteer event while wearing a jewelry watch because I didn't have anything sporty—obviously I would never go anywhere without a watch—which was a nerve-wracking experience. You can buy a cheap and cheerful Swatch, a more robust G-Shock, or a sporty Hamilton watch for under $500.
Insure Your Purchases
Don't forget to insure your watches as soon as you get them. You want to be sure you are protected in case of damage, loss, or theft. Watches are not covered on your typical renters or home insurance plan. They need to be scheduled on a separate policy. You can usually add this type of coverage to your existing insurance policy—you do have insurance, don't you? Or you can purchase coverage from a company that focuses on watches and jewelry.
If the watches are expensive, you'll need a safe to secure them at home. If you have an automatic watch, you might want to buy a watch winder that will keep it powered even if you aren't wearing it. If you have a manual watch, don't forget to wind it. It's not powered by a battery.
Kristen Shirley is the founder of luxury resource La Patiala. Check out more of her essential watch tips here.