Sydney Sweeney Teams Up With Ford For New Dickies Workwear Collection
"This can be a very male-dominated space, and I wanted to design pieces that feel more inclusive and fun."
Sydney Sweeney is the face of a rugged new Ford x Dickies campaign. While the Maxim Hot 100 actress is perhaps best known as a star of HBO's Euphoria, she's also a gearhead who recently restored her dream car—a cherry red 1969 Ford Bronco.
@syds_garage Thank you @ebay for proudly showing my bronco build at the eBay Motors Auto Parts Show! #ebaypartner♬ Truck So Clean – The Naughty Northern
Sweeney documented the build on her TikTok channel, @syds_garage, where 1.5 million followers have tuned in to see the see her install a new transmission, fix the axles and more, all while sporting a sweaty denim mechanic's uniform. As it turns out, her love of workwear runs very deep.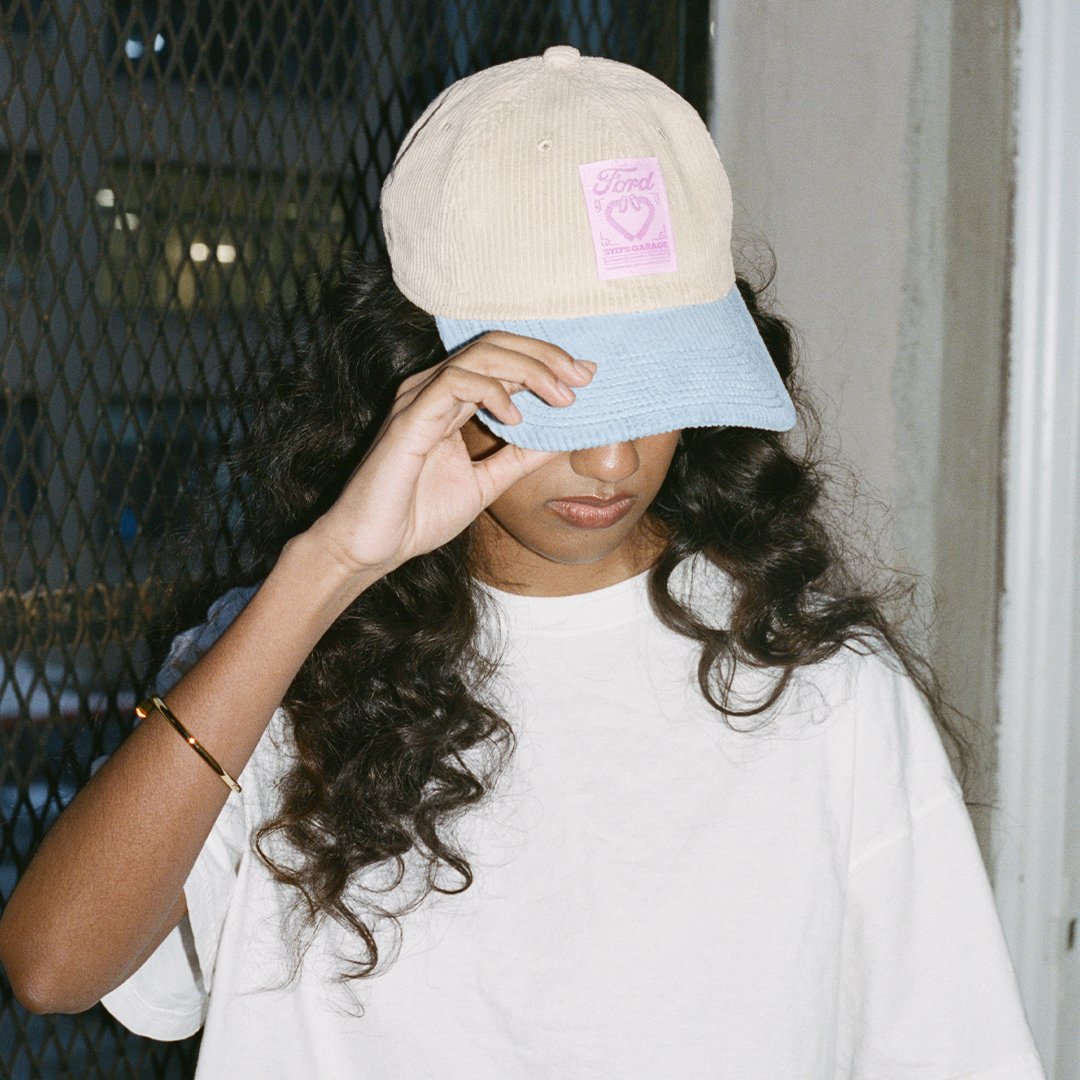 "I think my first-ever class photo is me wearing a pair of overalls," Sydney Sweeney said in a new interview with Vogue. "That has been me since day one. I'm always in jeans, T-shirts, baseball caps, and still, overalls."
With that context, the new four-piece Dickie's collection makes perfect sense. Khaki pants feature a waistband that can be worn inside out—Vogue points out that this a distinctly Generation Z trend—while khaki overalls feature pink straps and stitching.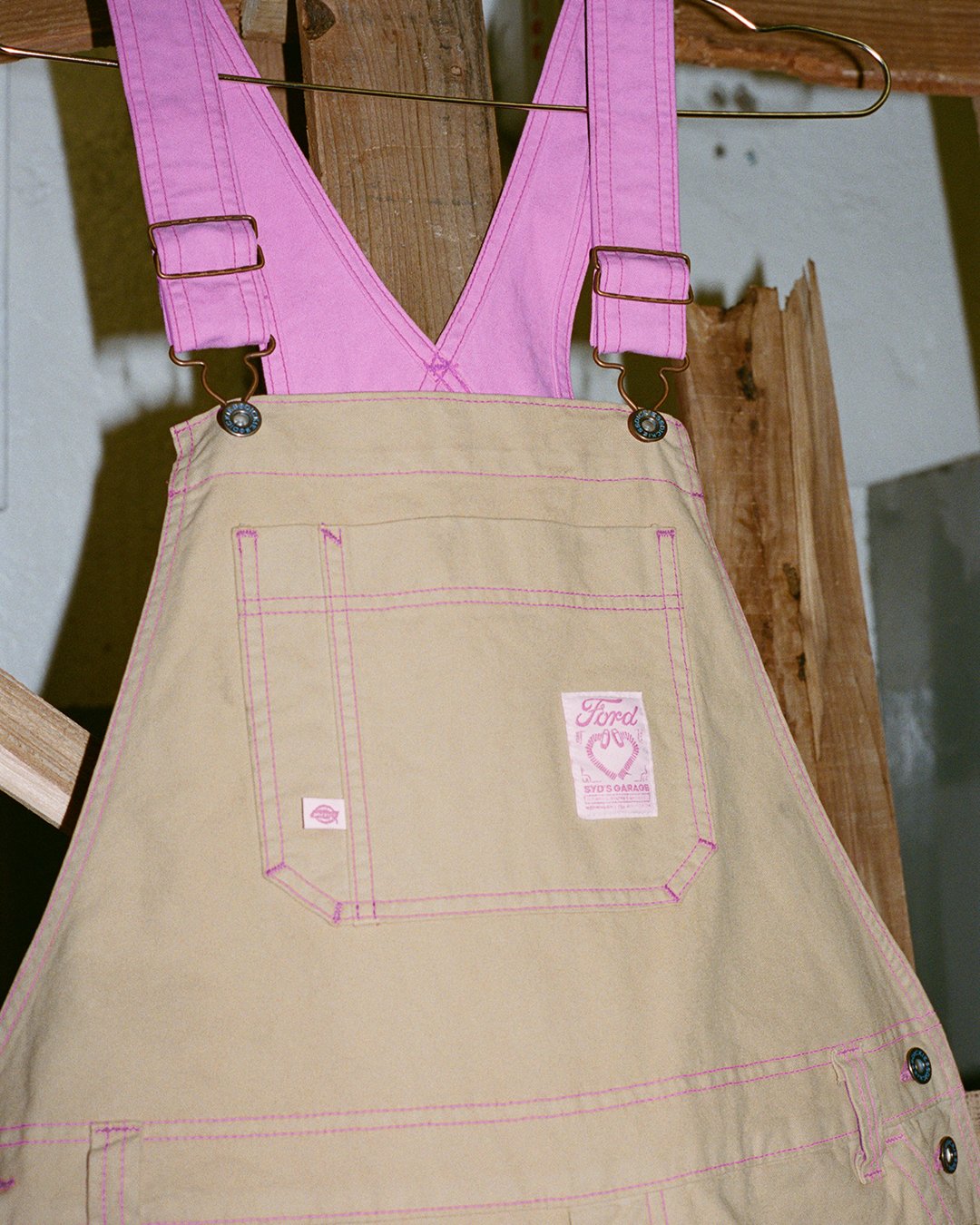 A corduroy baseball hat with a light blue lid and a pink Ford x Syd's Garage badge serves as Sweeney's favorite piece "because it's this universal item that can be worn every day." A baby blue bandana with a paisley pattern rounds out the all-inclusive collection.
"We wanted to create pieces for all genders and personalities," Sweeney added in the Vogue interview. "This can be a very male-dominated space, and I wanted to design pieces that feel more inclusive and fun."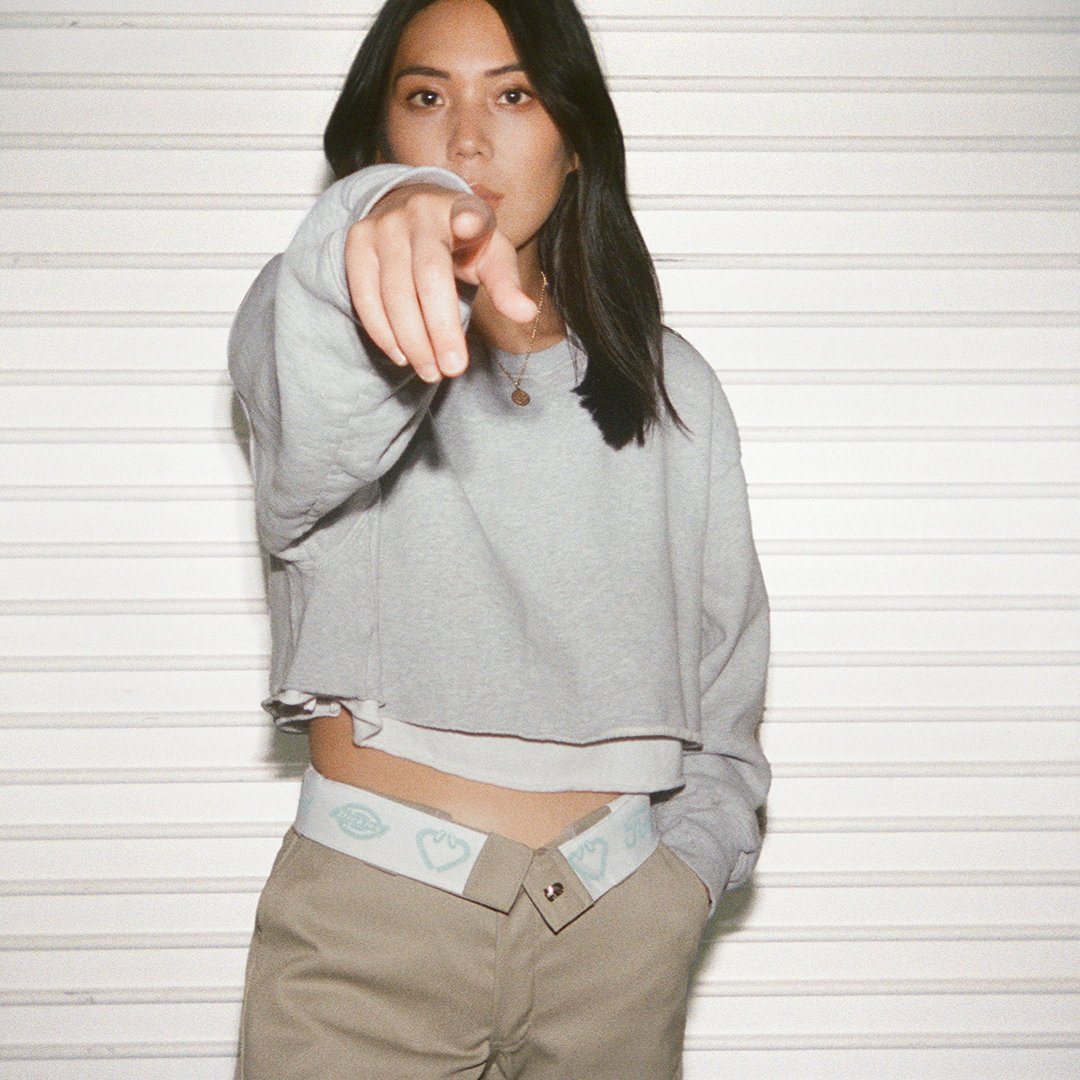 Sweeney's collaboration with Ford extends beyond the Dickies capsule. She's also working with the Built Ford Proud platform—launched in 2018 to showcase new drivers—to host an Auto 101 series of basic vehicle maintenance tutorials.
"This campaign is very genuine to me," Sweeney said in a statement of the tutorials, which will be broadcast on the @syds_garage TikTok page.
"Through my Auto 101 series and the female-forward workwear collection, I hope to empower and uplift women to pursue their passions, to get involved in the world of cars, and show that anyone can follow their dreams, no matter what they are!"
Shop Sweeney's Dickies x Ford collection here.