Inside Wing & Barrel Ranch–A Private Hunting Club in the Heart of California Wine Country
The exclusive sporting club in Sonoma combines culinary and outdoor pursuits to perfection.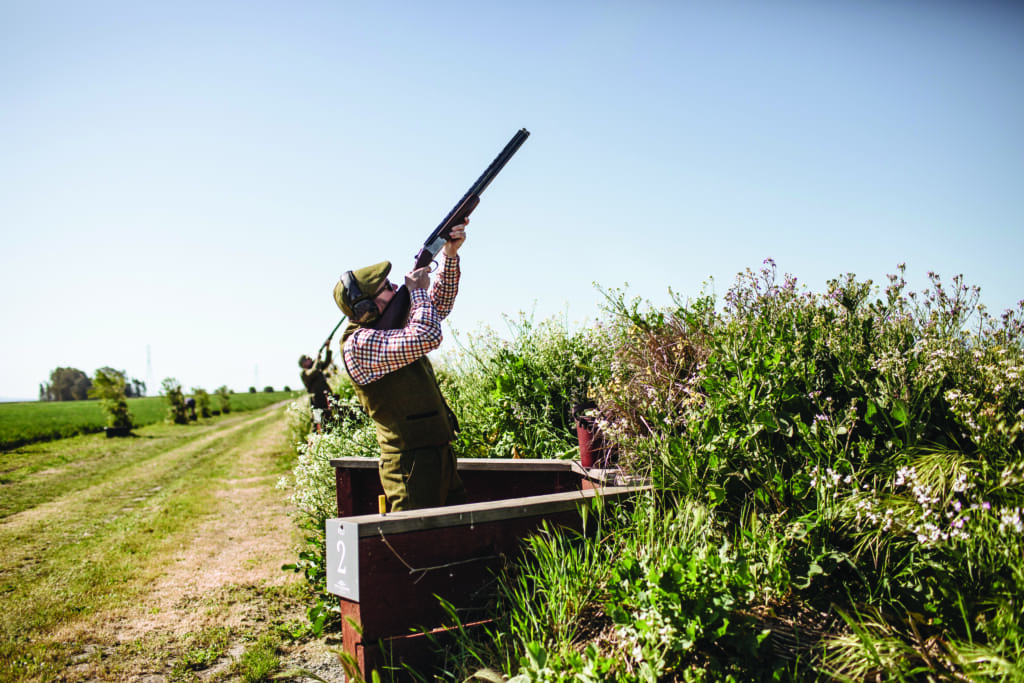 The gentlemanly sporting life meets the world of fine food and wine on a thousand-acre retreat in Sonoma, California that is quickly going from best-kept secret to bona fide sensation.
While Wing & Barrel Ranch was first established on a small scale several years ago as an insider's escape for the renowned region's top winemakers, it recently acquired more property and unveiled a new clubhouse that's become an important social hub for the exclusive but growing membership roster, which now numbers around 300. And with pandemic restrictions finally lifting, the club is really coming into its own.
Members flock to Wing & Barrel for the sporting clay stands and courses, seasonal bird hunting, and customized shooting and fly-fishing excursions, but also for the fine dining and wine-focused gatherings that the impressive new clubhouse caters to.
And the list of amenities keeps growing, with a golf course in the works to add to the sporting goods shop, carrying everything from Barbour jackets to Filson bags; custom gun vault; hunting dog kennels; wood-paneled locker rooms; a library dedicated to The Call of the Wild author Jack London; and a cigar lounge that have all been added as part of the club's expansion. Right next door is the 1,600-acre Sonoma Speedway, for those who also want to indulge a passion for fast cars, offering special events for Wing & Barrel Ranch members.
This is the heart of Northern California wine country, with views of the Mayacamas and Sonoma Mountain ranges, but Wing & Barrel Ranch can justly claim to be the only club of its caliber on the entire Pacific Coast. The prestigious club is the brainchild of Darius Anderson, Founder and CEO of Platinum Advisors, a government affairs firm that ranks among the top five California-based lobbyists. A dedicated sportsman, he is one of the state's most influential figures in politics, government, business and philanthropy, not to mention one of Sonoma's most prominent citizens.
In a winemaking region where prime land can go for upwards of $1 million an acre, while local politics have made anything firearm related increasingly taboo, it is extremely difficult and expensive to maintain a sporting operation of this type; but Anderson and his cohorts are dedicated to preserving both the land and the area's sporting heritage. Sonoma was once considered among the world's top duck hunting destinations, and such pursuits are in fact far more eco-friendly than most other uses the land is put to.
"Wing & Barrel Ranch brings together the best of the sporting culture and the region's appreciation for food and wine," Anderson says. "The Club was founded with a deep appreciation of the rugged landscape, hay fields and surrounding vine-covered hillsides, which represent the history of the land." He adds that it "preserves the rich and cultural history of the West, protects natural resources, cultural treasures and outdoor experiences."
It all holds considerable appeal for the rugged individualists who have seen their local winemaking operations gain worldwide fame. Many of these men and women became founding Vintner Members of the club, with their wines playing a starring role in Wing & Barrel's ever-expanding social offerings, and they remain the bedrock of the organization.
Wing & Barrel's brochure is not exaggerating when it says that membership offers the opportunity to shoot with California's top winemakers, and even gain insight on harvests and vintages while you hone your sporting skills. Not to mention the special wine allocations the club gets, and wine lockers so members can make on-site purchases to enjoy with future feasts.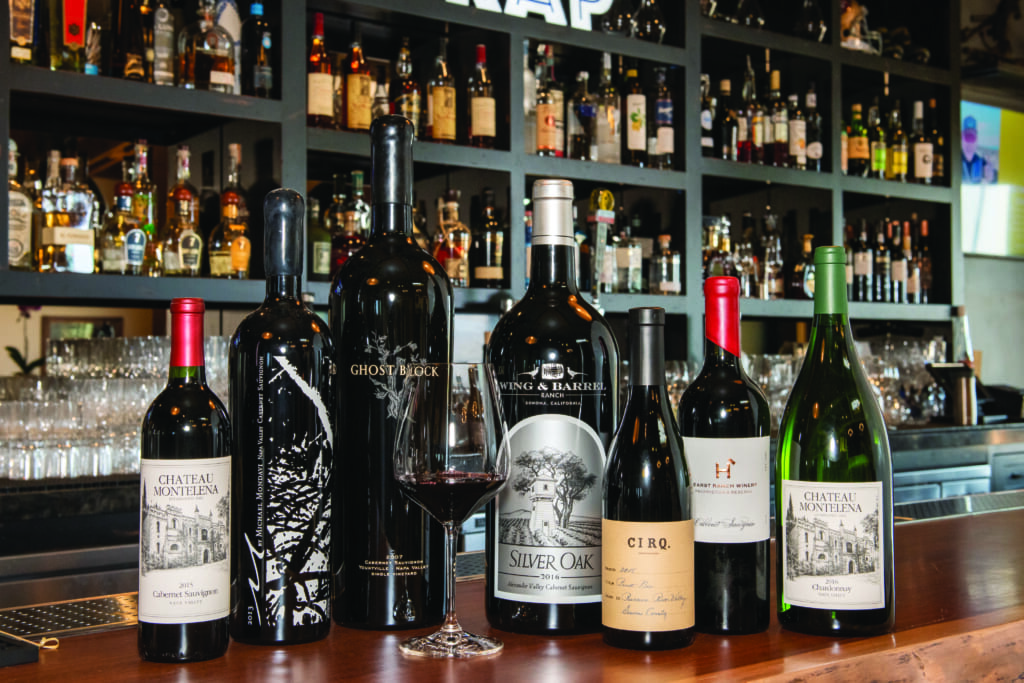 "Silver Oak was one of the early Vintner Members of Wing & Barrel," says David Duncan, Proprietor and CEO of cult cabernet Silver Oak Cellars. "I've watched it evolve and I'm excited for the opportunity for the vintner community to combine hunting, sportsmanship, and the great wines of Sonoma and Napa."
Wing & Barrel, which has about 300 members currently, plans to limit membership to around 450, though they have the physical space for more. A membership committee ensures that applicants are a good fit for the club, and initiation "deposits" come to $125,000, with lower fees for those out of state; after 30 years of membership, the deposit is refundable.
Reasonable monthly dues cover clays and hunting on a sliding scale. The reason for the cap on membership is that, "We want to keep it exclusive," Wendy Nelson, Wing & Barrel's Director of Membership and Strategic Partnerships tells us.
She adds, "We want to keep it very limited and to truly gather the people for whom this is their way of life. This is what they enjoy. This is what they appreciate. The history, the sport, the whole idea of conservation, all that goes into this kind of outdoor lifestyle. We really want to gather members who are like-minded in that way, because it makes for a nice collective here. Our members are literally the who's who of the area, but they're the most down-to-earth, humble people you'll ever meet."
One such member has now become the club's Executive Culinary Advisor: famed chef Charlie Palmer, who is also a hospitality entrepreneur, hotelier, and keen sportsman. Named "Best Chef in America" by the James Beard Foundation, Palmer, who is best known for his Aureole and Charlie Palmer Steak restaurants, tells us that, "Wing and Barrel has true American sporting culture and the food and tastes associated with that are incredible. The results of winery partners and the camaraderie that comes out of those experiences make Wing & Barrel Ranch so special."
The ethos is true farm and field to table, a movement Palmer helped pioneer. At Wing & Barrel, under his auspices, farmers, ranchers, fishermen and winemakers combine their talents to create menus that emphasize the connection to the local landscape. Guest chefs, some Michelin-rated, who have presided at dinners at the clubhouse include Rogelio Garcia, Chris Consentino, Tyler Florence, Matt McCallister, and Laura Cole, names well known from the likes of Top Chef among others.
Chef Francisco (Frankie) Lopez, Jr., a longtime collaborator of Palmer's, now oversees Wing & Barrel's daily culinary operations. Many of the dinners end with extended sessions on the outdoor bocce ball courts, with roaring fires going and drinks served from a converted horse trailer, while bands including the likes of Los Lobos perform.
One of Wing & Barrel's many membership benefits is that the club goes out of its way to ensure birds taken during hunting excursions—chukar, pheasant, partridge and quail are in season from October to April—can be served for dinner the same night.
Members can ask for kitchen staff to prepare their kills as sausage, paté, boneless breasts or bolognese. Even if the only thing you bag is clay pigeons—the club is home to the West Coast's only 80-ft. High Tower stand, which mimics real birds for an authentic shooting experience—there is usually some fine fellow basking in the glow of a successful day's hunt who is more than willing to share the bounty.
With massive wooden beams, comfortable leather club chairs, a big fieldstone fireplace and a stuffed grizzly bear towering over the entrance, it feels much more authentic than if some interior designer had merely been brought in to give it the "right" look.
That's due to the fact that every space has a function, such as the gun-cleaning room off the entry, as well as the incredible collection of sporting art and antiques that Anderson has assembled over the years. The first thing that greets you when you walk into the clubhouse is a display case holding a pair of 12-gauge side-by-side shotguns owned by Steve McQueen.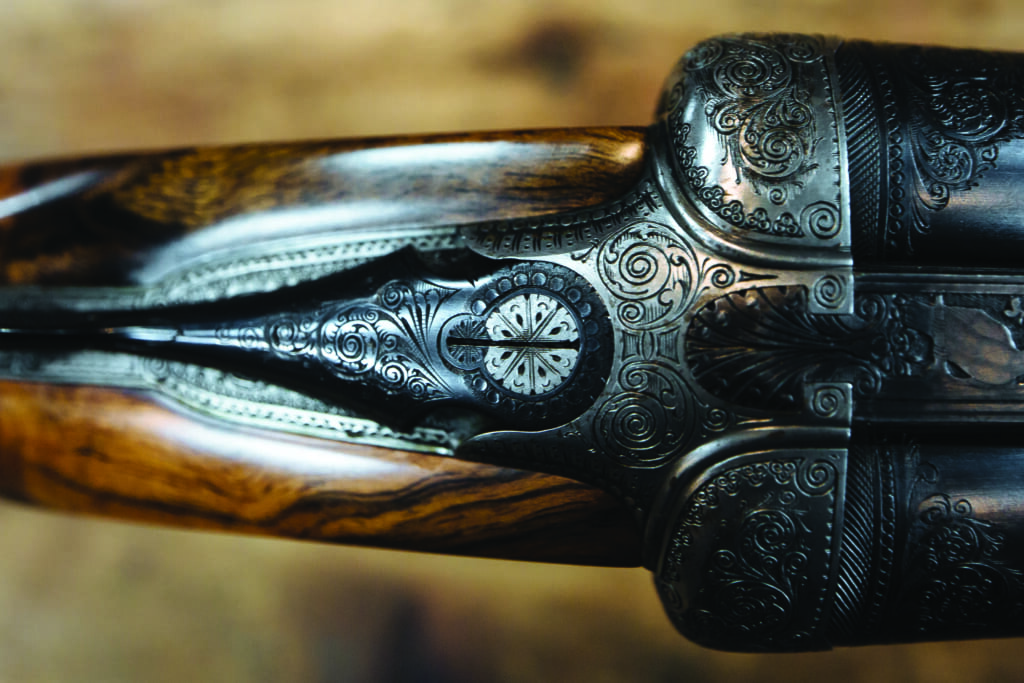 Beyond the myriad offerings at the club itself, membership grants you access to unique sporting excursions both in America and abroad, thanks to Wing & Barrel's partnerships with other prestigious clubs, shooting, and foxhunting estates, including Alnwick Castle in Northumberland, UK; Blenheim Palace in Oxfordshire, England; and the Stock Farm Club in Hamilton, Montana; plus ultra-exclusive wild boar hunts and the like at the Hearst Ranches in both San Simeon and San Luis Obispo County, California.
Another upper-crust connection is the club's affiliation with James Purdey & Sons, maker of the finest bespoke rifles and shotguns for royal and aristocratic sportsmen for the past 200 years. Purdey has enjoyed the patronage of England's Royal Family since 1838, when Queen Victoria placed her first order, for a pair of pistols, and Wing & Barrel Ranch is the only authorized seller of its highly-coveted firearms, which start at around $80,000 and quickly climb to six figures, on the entire West Coast.
A couple of times a year, Purdey sends its highly-trained representatives and gunsmiths to the club for a sort of trunk show, where members can have their measurements taken for custom commissions, and pore over various examples of engraving, exotic woods, and other enhancements.
These gentlemen with their well-worn Savile Row tweeds and cut-glass accents bring a decidedly English spirit to this utterly unique outpost in California wine country. And you can be damned sure they're going to stay for dinner.