Sara Underwood, Abigail Ratchford, Lindsey Pelas Stun In These Eye-Popping Photos
These Instagram models have never looked hotter.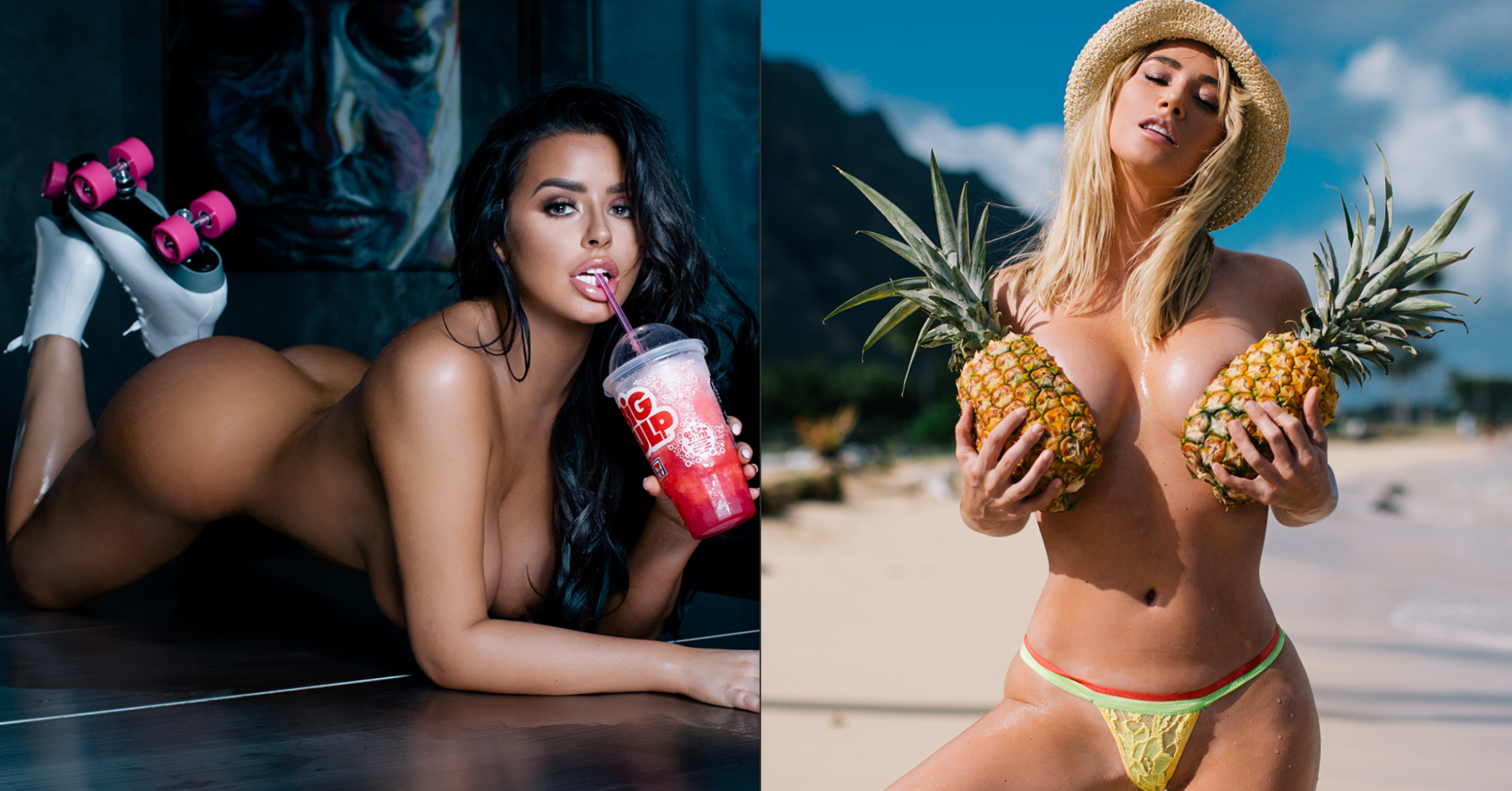 Photos: James Thompson
If you don't recognize the wild style of JZL photography by now, it's time to get acquainted. 
The mad genius behind it all is James Thompson. Since graduating with a degree in graphic design from Loyola Marymount University in 2011, he's been building his JZL Insta-brand one eye-popping pic at a time.
https://www.instagram.com/p/Ba5MMeQh1my
"My style is obviously sexy and very edgy. With the industry being so saturated with photographers and models I try to create images that people haven't seen before," Thompson tells Maxim. 
https://www.instagram.com/p/BYUc3OsgG4-
"I'm always on the lookout for random props, food items and crazy themes to incorporate in my work. I'm am a big kid at heart and I think that shows through my photography."
https://www.instagram.com/p/BaSjVaqAQnx
Whatever he's doing is working. Abigail Ratchford, Sara Underwood and Lindsey Pelas are just a few of the legendarily sexy subjects he's worked with.
"I love this niche because millions of people get to see my work, he said. "These girls are always down to create and get wild with me."
Check out a smoking hot sampling of his work below:
https://www.instagram.com/p/BZy3KzAAE46https://www.instagram.com/p/BT4oOzGAANs
https://www.instagram.com/p/BbCgPYPh_lehttps://www.instagram.com/p/BYd4_hsAsd1
https://www.instagram.com/p/BVfY1xPgAG-https://www.instagram.com/p/BWVXALoAn7L
https://www.instagram.com/p/BXGSb1vgDCshttps://www.instagram.com/p/BYqq7FZgoUK
https://www.instagram.com/p/BbA4_P7BzB1https://www.instagram.com/p/BWoR0h0Alil
https://www.instagram.com/p/BXVlTgwASnLhttps://www.instagram.com/p/BXI-apIAR2U
Megan Barton Hanson
https://www.instagram.com/p/BY0_oJqAOP6https://www.instagram.com/p/BY_RIGdg5xq
Jenna Charlette 
https://www.instagram.com/p/BU7_ShLA_NChttps://www.instagram.com/p/BTAnXLugBPX
Natalie Lips 
https://www.instagram.com/p/BT9cxQggFBjhttps://www.instagram.com/p/BUmj7mgA88-
Lauren Lofthouse
https://www.instagram.com/p/BbfXOYvBaZkhttps://www.instagram.com/p/BZB_d49gLxD