Review: The Apple Watch Ultra 2 Is An Impressively Rugged And Refined Smartwatch
Apple's latest high-tech timepiece is a winner, whether you're at work or in the wilderness.
Credit: Apple
While the masses have been gobbling up iPhone 15 Pros and others are strapping on their new Apple Watch Series 9 wearables, adventurers everywhere can rejoice with the arrival of the Apple Watch Ultra 2, an innovative smartwatch that—on its second iteration—is ready to scale the world's tallest mountains and deepest depths.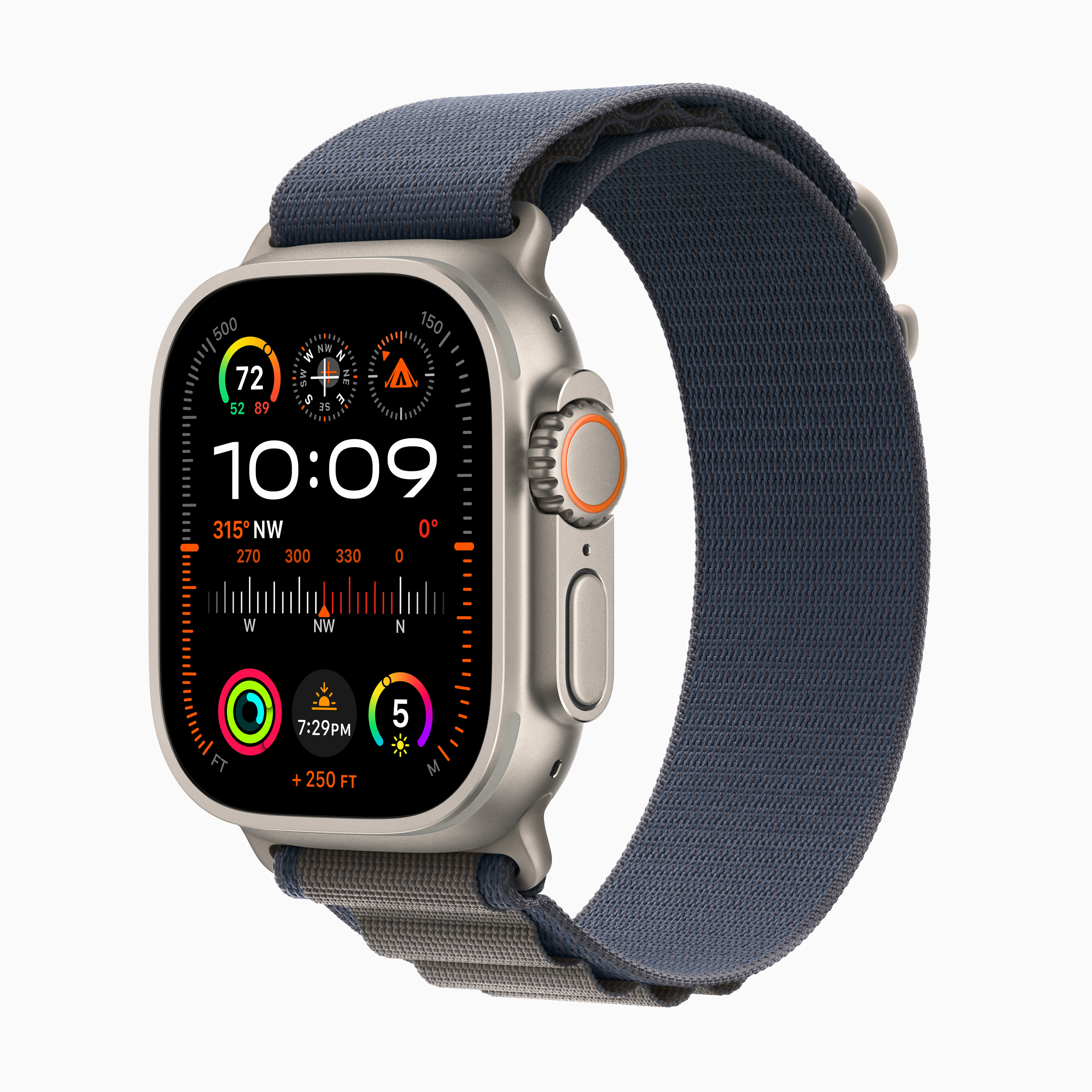 I may not have climbed K2 or dove into the Marianas Trench during a recent week wearing the Apple Watch Ultra 2, but it's clear that it isn't just for adrenaline junkies, even though it was clearly made with them in mind.
Made from the same titanium found in the iPhone 15 Pro (the natural titanium color option from the phone is a spot on match) the Ultra 2 is a significantly chunkier option over the Apple Watch Series 9. This is by necessity to fit the extra hardware and bigger battery but also yields a larger screen, an action button and a more significant presence on the wrist.
To satisfy the adventurers, the Ultra 2 is water resistant to 100 meters and has specific submersed modes that don't exist in the Apple Watch Series line which can pinpoint depth up to 40 meters and display that data automatically.
It's got a dual frequency GPS antenna for precise geo-location capabilities. The sound array includes dual speakers for extra volume and three microphones for maintaining function in high-wind scenarios. It also has a 86 decibel siren for unexpected emergency situations, because screaming for help is only for the unprepared.
The specific advancements and rugged durability of the Ultra 2 that make it great for extreme adventurers are what also make it far and away the best Apple Watch for any kind of fitness or training. From triathletes to those mounting a bicycle for the first time in a while, the Ultra 2, combined with Apple's Health app and Apple Fitness offerings can deliver a complete workout regimen.
Thanks to the Ultra 2's S9 chip, most of these features, including Siri, are available on-board and without even needing the watch paired to an iPhone, though there's tons of depths when paired with Apple Health app.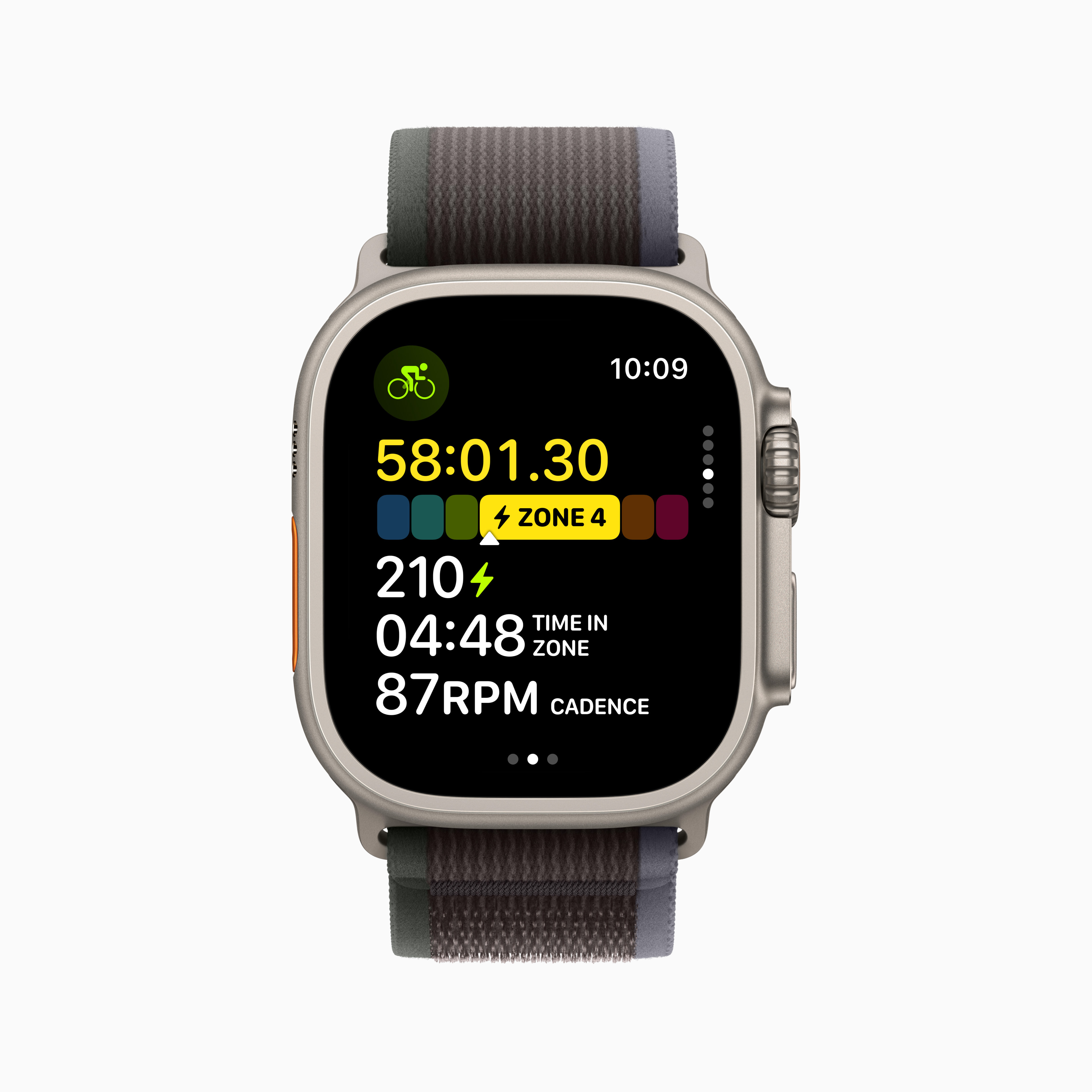 The Ultra 2 is great for diving, climbing, biking, training and all other manner of workouts. And on the off chance you don't plan on visiting base camp any time soon, it's still a great smart watch to own.
The Ultra 2 starts at $799. Add one of Apple's luxe Hermes bands for another $450 and suddenly this is a four-figure statement on the wrist. That may still be a far cry from the clout and price of a Rolex or other luxury timepiece, but it's not exactly intended to be an heirloom either. It's just the best at what it does.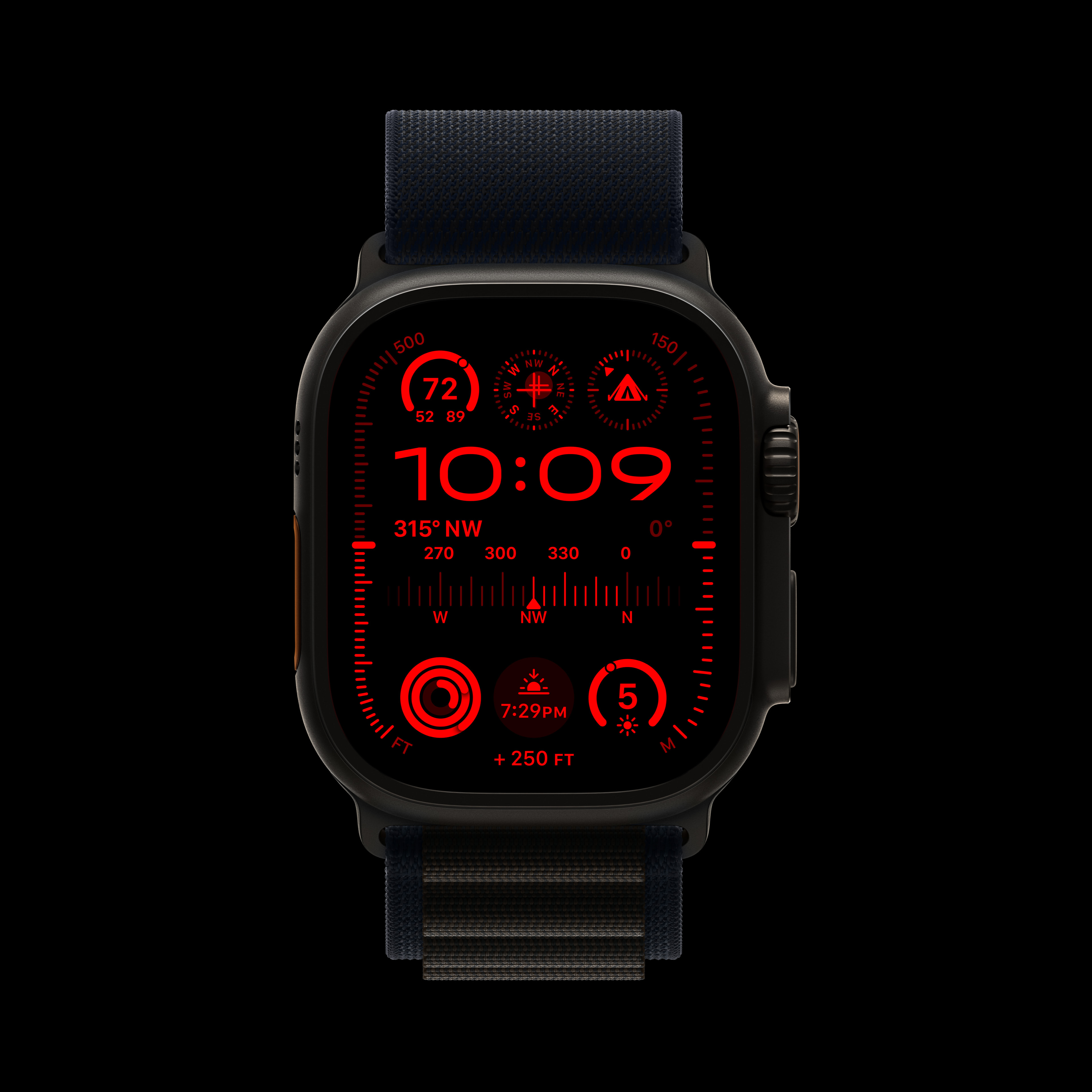 What that added cost buys is the absolute best Apple Watch available. It's got the biggest, brightest screen that's better in daily use, fits more complications and makes apps easier to navigate.
The battery life is staggering. Apple clocks it at 36 hours of normal use, and I'm getting at least that. For anyone interested in using the Apple Watch to monitor sleep patterns, the Ultra 2 can monitor two nights on a single charge.
The action button that's unique to the Ultra watch line may be intended for in-the-moment functionality during a climb or dive but it also offers a creature comfort by allowing shortcuts to map to it. Making it an easy light switch that's always at the ready can make the action button just as useful around the house or office as it is for dropping a waypoint on the trail or under the sea.
No matter what Apple intended or how people use it, there's no denying the Ultra 2 reigns supreme in the wearable space. With the magical two-finger double tap gesture incoming next month via software update, a huge amount of bands to choose from and infinitely customizable faces, it's easy to freshen up and will only continue getting better. The Apple Watch Ultra 2 is available now for $799.