Why The Powerful New iPad Pro Is Apple's Best Tablet Ever
Apple's latest iPad Pro boasts a blazing fast M2 Apple Silicon chip, an oversized XDR Liquid Retina display and everything needed for portable productivity.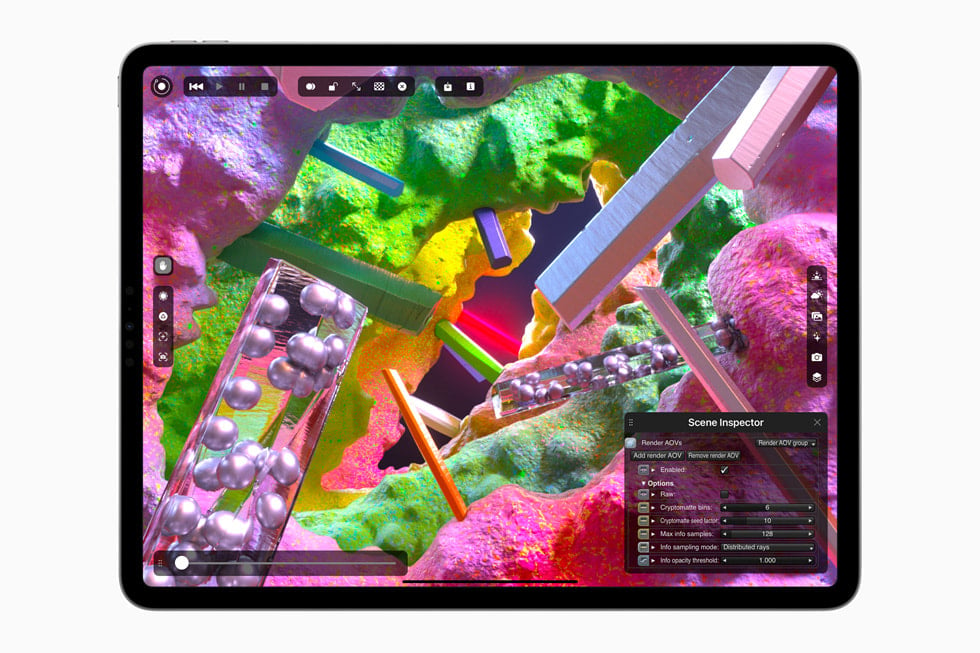 Apple's supremely powerful, incredibly portable, and wonderfully versatile iPad Pro has arrived. Two years since the last refresh of the pro-line tablet, the new iPad Pro is sporting astonishing performance from the M2 Apple Silicon, a gorgeous new oversized screen, punched out features thanks to a fresh iPadOS, and some new tricks from the Apple Pencil.
Rumors have been swirling that Apple will forgo larger planned announcements like last month's iPhone unveiling in favor of smaller drops, and those rumors appear to be true, as the iPad Pro was introduced without typical Apple fanfare last week, making its way to customers just a few days later. While the jewel of the announcement was the powerhouse iPad Pro, a new base-level iPad and an up-spec'd AppleTV 4K were revealed, too.
Coming in 11" and 12.9" screen sizes, the iPad Pro's form factor is identical to its year old predecessor, still features USB-C/Thunderbolt for charging and wired connectivity, a four-speaker system that delivers better audio than any other tablet I've tested, and remains light but substantial in the hand.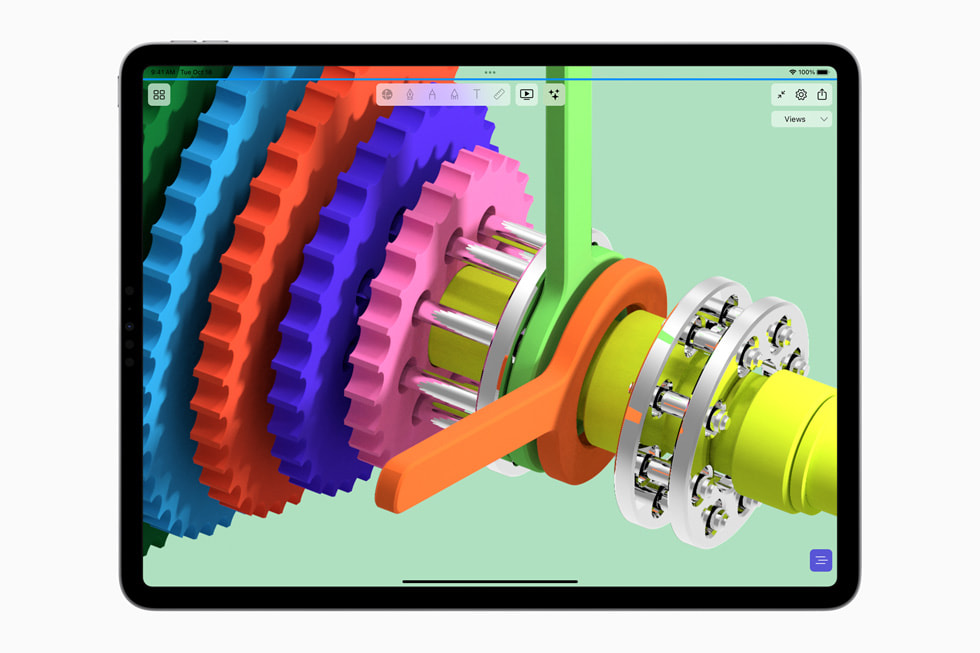 The noticeable difference is the bright, sharp and colorful XDR Liquid Retina Display that, when coupled with the computing power stuffed inside, makes for a best-in-class experience whether editing video, touching up photos or just doing regular iPad stuff like watching movies or reading books.
Driving the iPad Pro's screen and giving it crazy potential is Apple home-grown M2 chip. For the techy out there, that's an 8-core CPU, 10-core GPU and a 16-core neural engine, all supported by 16 gigs of RAM.
For the less tech-inclined, it's fast, it's powerful, and it's a big step up from the M1 found in the previous iPad Pro. No other tablet is better suited for load-heavy task of working with huge photos or 4K video. Hell, the iPad Pro shames some pro level laptops and desktops out there and it does it all with a tactile immediacy that just isn't possible from a mouse and keyboard.
One of the reasons M2 is so powerful is that Apple controls the ecosystem behind their products. M2 chips are made specifically for these products and Apple's operating systems – in this instance iPadOS 16 – are made to leverage that hardware in kind.
That lets the iPad Pro exist as a blank canvas for apps to harness the full power of the hardware, a perfect companion sidecar for MacBooks or ready to drive a desktop monitor workstation. If the rumors that Apple is working on a version of MacOS for these M2 iPad Pros turns out to be true, I wouldn't be surprised at all. No matter what the workflow, they're ready to deliver incredible results.
Rounding out the iPad Pro as a complete solution for professionals are the Apple Pencil and Magic Keyboard. While not everyone needs these components, the keyboard remains on par with any laptop for a more complete portable solution. The Apple Pencil is still smart and satisfying but now gets a hover mode that allows for previewing and other shortcut style abilities. The API is open to app developers and the tech, still in its infancy, will inevitably grow to be an essential tool for editors and artists alike.
With this update to the hardware, it may be a while before Apple feels the need to refresh the iPad Pros for a while. The cutting edge hardware should stay future proof for a long while and serve the needs of pros who need massive power, a huge screen and unparalleled portability no matter where the work is.
The iPad Pro is out now. The 11" model starts at $799 and the 12.9" goes for $1,099. Cellular options are available for both.