Paige Spiranac Scores With IG Video Showing How To Hit Golf Balls Farther
"Here's how to hit your driver farther with just a few easy tips."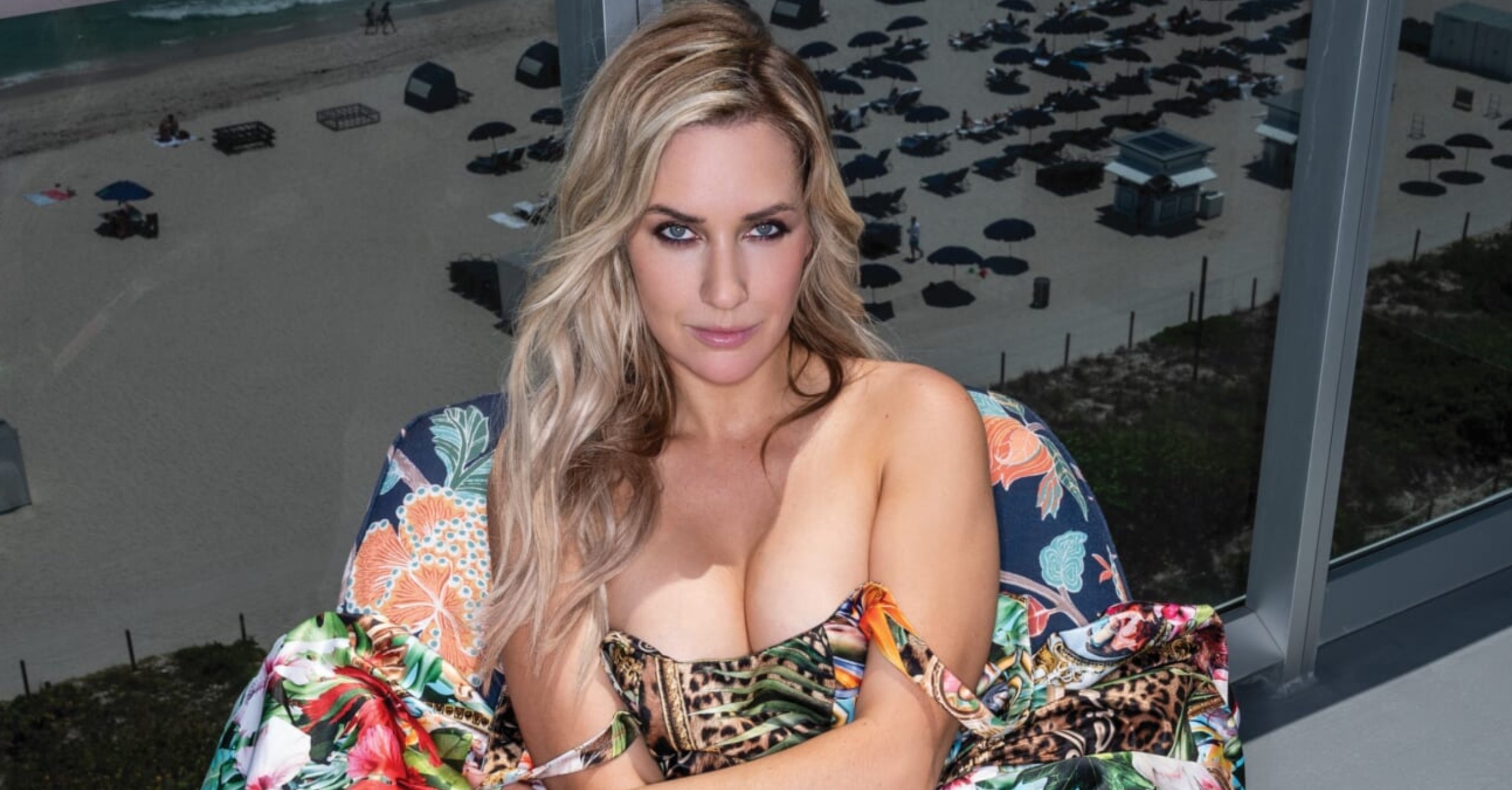 (Gilles Bensimon)
While Ashley Graham topped the 2023 Maxim Hot 100 reveal this week, last year's Hot 100 leader and current Hot 100 "Maxim Cover Squad" member Paige Spiranac hasn't stopped churning out viral golf-themed videos.
Spiranac, who shared her favorite Masters Tournament moments before Jon Rahm won his first Green Jacket earlier this month, teed up a post for her 3.7 million Instagram followers explaining how to hit a golf ball farther than you ever thought possible.
"Here's how to hit your driver farther with just a few easy tips. Let's go," Spiranac says in the video.
"First, I want you to tee the ball higher and then feel like you're hitting an inside-out draw. I know everyone says 'swing hard.' But really, it's tempo. You're going to hit it farther if you find the center of the club face.
"So feel like the fastest part of your swing is after you hit the ball. And there you have it. That's how you hit your driver farther. Pretty simple and easy, right?"
To the surprise of absolutely nobody, Spiranac's IG post quickly went viral, just as with her other recent golf-themed content, from a photo of her lounging topless in a bathtub full of balls to her video advice on how to grip your putter properly.